Through the Crashing Waves
May 19, 2012
As we were white water rafting down a river in Utah we past through many rapids. We would raft for the whole day and then we spent the night on a small beach that the guides called Onion 1. But before we could arrive at our camping site we had to pass through a giant rapid.

Our guide told us about the rapid that we were about to encounter and told us to keep paddling no matter what. We quickly went from relaxation to complete ready mode. The sound of the waves grew louder. In my eyes you could see fear but in my smile you could see that I was itching with excitement. Even though I knew exactly what to do if I fell out because our guide told us repeatedly exactly what we should do, I was still worried that I would panic and forget. The rapid was now in sight. We slowly floated to the start of it. We dropped into the rapid and I began to scream. All that was in sight was a giant wave that we were quickly getting closer to. We paddled right through it, almost knocking us out of the raft. We came out alive, but soaking wet.

That was our last rapid of the day. We floated down to our camping site, Onion 1, and unpacked our boat. Mitch, Kate, and I began to explore. We climbed up the side of a hill and we found a couple of baby lizards. We climbed back down to the aroma of tortellini and Alfredo sauce that our guides made for us. We ate by the river and when we were finished we got to go on an ADVENTURE! One of our guides walked us up to the beginning of a rapid that was right by Onion 1 and told us to jump in the water and swim to the middle of the river. We did as he said. Then we began to float through the rapid at high speed. Mitch, Kate and my dad stopped early, which was at the end of Onion 1, but my mom, our guide, and I kept going, down past our campsite and to the end of the next one. We had to swim all the way to the shore before we could go back. It took a lot of work but eventually we made back to good old Onion 1.

When we got all regrouped, we played Ba-chi ball. Everyone was exhausted at about 9:30. My brother, sister, I all had to shove into one tent, all I can say about that is that it wasn't pretty with everyone moving and kicking in the middle of the night. When we all woke up we ate breakfast and then got ready to hit the waves again. That was the only night that we would stay there so, we all said our good-byes and hopped in the boats.

The day passed by quickly as we were rafting. We went through our final rapid and floated down to our stopping point. We loaded the boats onto the back of a truck, ate lunch, and left to go to our next adventure, repelling.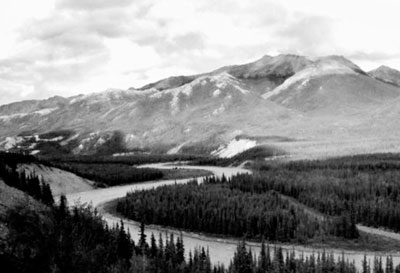 © Hannah B., Linwood, NJ