Never and Always
May 20, 2012
They ask me, "Why?" as if I'm doing it on my own accord. They ask me, "When?" as if they'll be counting down the days. They tell me, "Don't go!" as if I can control it. They say they'll miss me, as if I'll actually be on their minds once I'm not standing right in front of them. They say they'll always remember me, as if they won't find a replacement for me. Well I know I'll never replace a single one of them; I'll never forget the memories we have. Even if they forget, they'll always be etched into my mind as the people who've filled the last ten years of my life.

The time in kindergarten, when Alex made me move my clip from green to yellow because she was talking to me! That was the only time in all of elementary school I ever had to do that… Yeah, Alex—I'm gonna remember you.

I can turn to her for anything. Whether it's that impossible science project, or a question about what to wear to school that day, she's always the first one I call. Nikita has always been there for me in whatever I need, and it's a good thing they invented cell phones… Because without being able to talk to her, life would be a lot harder.

That day in 3rd grade when Gage wrote me a note saying he wanted to marry me. Well, Gage—I was extremely creeped out back then, but now, I still remember you.

My first dance competition with the Majestics Dance Team, even though I stood in the very last row, I had the time of my life with those girls. I've loved every practice, competition, and minute spent with my dance team, and I'll never forget the 7 years I danced with them.

The two creepers I met during school—Victor and Tony. Sometimes, I wish they hadn't been so repulsive. But at the end of the day, their distgustingness is the reason it's impossible for me to forget those two boys.

Our first sleepover… From that moment on we were inseparable. Emily and I had the best times together, and even though I know we'll both find new best friends, our times together will always unite us.

The three-hour long Skype calls about the next day's algebra quiz, these became the norm for us. Stressing about school was how Becky and I bonded; we called them tragedies, the world called them 8th graders being drama queens about getting a B. It's not the same day at school without her, and she'll always be on my mind when school gets to my head.


My choir buddies: Abby, Sarah, and Jahnvi We always complained about sight-reading and singing "doe, a deer" over and over again. But we'll always share that happiness on stage at region choir, or at UIL. I'll never get to sing with you again, but when I sing, I'll be thinking of you.

In the end, the truth is, I'm moving. I can't do anything about it. The reason is totally out of my control. Does it really matter when? All I can tell you is that it'll be soon, and then I just won't be here anymore. If you miss me, I'm just a phone call away. If you don't want to replace me, then don't. I'm still gonna be alive, nothing more than my address is changing. The exact 1,150 miles between us doesn't change who we are or the relationship that we have. So, I'll never get to see you again, but I can promise you that I will always remember you.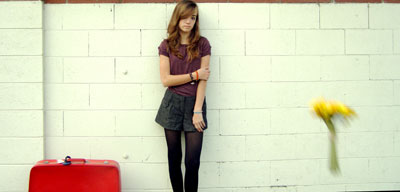 © Austin K., Studio City, CA