How To Get Over a Girl
May 18, 2012
Alex, after getting broken up with by his beloved Charlotte, has descended into PBS (Post-Breakup Syndrome) and has fallen victim to all of the usual symptoms, including binge drinking, embarrassing public breakdowns, and failed attempts to "rebound". After shamefully watching his self-destructive behavior for a week, Alex's conscience finally decides to intervene…

Alex, when you're stuck in a routine of unpredictability, sometimes you have to slow down. Sometimes you have to make your apartment the log cabin on Walden Pond and stay put for a little bit. Sometimes you need to stock up on ramen noodles and just live off them for a while. Sometimes, isolation is the answer.

Now, I'm not saying to run away from your problems and hide up in a little emo hole of self-hate and "No one understands me!" I'm just saying that maybe instead of drinking or fucking your problems away, you should take a few days or a few weeks or even a few months to actually think about them. Acknowledge them. Embrace them. Ok maybe not embrace them, but seriously, instead of booty calling that s*** to get over Charlotte dumping you, watch 500 Days of Summer once. Or twice. Or three times, I don't really care. But please, do not booty call anyone. You're better than that.

Just turn off your iPhone. Did Thoreau have an iPhone in Walden? Did Bon Iver write Skinny Love on a iPhone? No. Bon Iver went into the woods with nothing but an acoustic guitar and didn't leave until he had written the most beautiful song ever. Follow his example. Turn it off and do something productive with your life. I don't care if you have a text from Amanda! You have a guitar right? Write a song. Or write some poetry. Or start your novel or something. Or…. you can watch 500 Days of Summer again.

Ok, now you're getting the hang of this. You're making ramen. You're relaxed. You're watching it again, aren't you…..

Goddamnit turn off 500 Days of Summer! No matter how much you think you are, you are not Joseph Gordon-Levitt. And Charlotte was never Zooey Deschanel! She isn't quirkily cute, she doesn't randomly break into song, and she is not in the least bit adorkable. Sometimes, isolation is the answer. This is not one of those times. You need to get the f*** out of this apartment.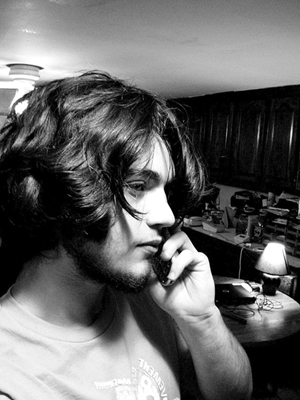 © Zachary P., Brooklyn, NY