My Father's Birthday
May 16, 2012
Happy belated birthday; I surely didn't forget if two days ago was your birthday, but I was not sure enough if I was supposed to wish you a happy birthday because you never wish me happy birthday and neither am I used to wish you the same on your birthday.

It's a shame how we, as father and son have no memorable moments that we have shared. I sometimes listen to music through which I hear how father and son live together, and sometimes I watch movies in which I discover how father and son react towards each other. I sometimes shed tears when seeing fathers and sons on my commute having great moment together, due to the fact that I am thirsty for those things, which I never remember doing with you.

I hope you have an amazing birthday. It was very hard for me to find you a birthday card at the store, not because there were none at the store but because not one of them really meant who you are and what you represent to me. At last I had to pick a blank sheet of paper and jotted down things that I notice about our relationship as father and son. You are certainly not supper man, but I recognize you as a good man who provides anything that I "ask" you for. I really appreciate everything you have done and keep doing for me. I know it's not my birthday,
but one thing I would wish for if I could is that you do things that I don't require. Do not be the man who gives what I ask for when I want it, be the father who sees what I want.

I would like to try to be friend with you for once in my life. Deep in my heart I know I love you, but it feels weird when I try to show you how I feel about you because I am not use to say those words to you. I Hope to be your friend one day.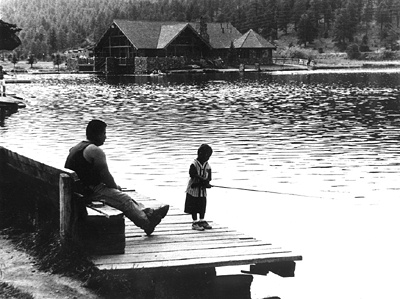 © Ryan P., Greenwood Village, CO