Birthday
May 15, 2012
One of the most exciting birthdays I can remember was when I turned 13 years old. I was ecstatic to finally be classified as a teenager. At the time, my sister was living in Las Vegas, Nevada, with a rather wealthy family. My sister was given a once in a lifetime chance. This family lived in a very fine house in one of the nicest neighborhoods just outside of Las Vegas. To get an idea of how nice the neighborhood was, I will state that the creator of the popular video game Grand Theft Auto lived there. My sister was getting paid to live there to be the nanny to the couple's children. She also worked as their secretary while still attending college. It was awfully nice. This was an amazing opportunity! My sister was living first class in everything she did.

The time was coming to plan for my thirteenth birthday party. My parents wanted it to be something special. As a result, they planned for me to fly back to Las Vegas with my sister who was visiting Oklahoma for a couple of weeks. The week before we were supposed to leave, I was incredibly excited. The day came when my sister and I flew to Las Vegas.
When we finally arrived, we hopped in my sister's Mini Cooper and drove to her place. When we got there, I said, "I can't believe how big everything is." The following week was full of tons of excitement. The rest of my family ended up flying to Las Vegas with us. We then went to a restaurant called the Melting Pot. We sat down and a waiter came to our table. My parents told him it was my birthday. We ordered tons of food to be dipped into various cheeses and sauces. The food they brought out was placed on plates for all of us to eat off of, and the cheese and sauces were in pots that were placed on hidden stove tops built into the tables. We were so stuffed by the time we finished. The next day we started out by walking the Vegas strip and going to a fashion mall. At the fashion mall, a floor rose up from out of the ground and a fashion show commenced right then and there. That day we also went to a show much like the Dixie Stampede but in medieval style. It was really exciting. We then finished the day by watching the Broadway production of the Phantom of the Opera. We had great seats. It was an amazing and memorable birthday.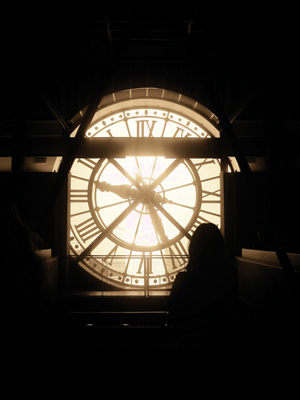 © Treza R., Kalispell, MT