A Person I Know Well
May 14, 2012
It felt like his bladder might explode as fits of laughter overcame Scott. Tears streaked down the side of his unkempt angelic face. The bizarre feeling of weightlessness was a new experience for him. His friends, Woody and Matt, staggered toward the kitchen wanting something to eat, though their motions were slow and more like a waddle. When they closed their eyes they felt like they were on a roller coaster flying through the open air "high as a kite". Though the weed was laced and caused them to hallucinate, they couldn't help but be energized. It seemed like there was a constant message going through their brain that only let them be happy.
One moment they were staring at a hat, but what they saw instead was a heartbeat from within. It moved and danced along with their spirits. Randomly Scott yelled "toothpaste", which was just a capricious thought in his mind. Their THC filled minds couldn't comprehend the word and they burst into laughter once again. They rummaged through the fridge and threw many different foods together. The concoction had a doughy look, almost like there were strands of bread dough coming through the surface. The combination of pizza, a cheeseburger, bits of steak, old spaghetti, and most surprisingly even a strawberry milkshake which had been in the freezer for who knows how long, looked like disgustingly tasty fecal matter.
After polishing off the last morsels of their makeshift meal, they snuck out of the kitchen trying to be like ninjas. They crashed on top of one another like wolf pups in a minuscule den. When they woke up Woody thought it would be funny to chase Scott and Matt with a machete, then conveniently chopped Scott's left pinky toe.
In October of 2010 all of his bad habits ceased. Scott became a new man. It was late at night while I lay on my bed that he texted me. The conversation wasn't an extravagant one; all he wanted to know was how I was doing. Somehow whenever we talked, the topic of dating always seemed to come up. I was weary of that subject, especially with anyone who wasn't a member of my church.
Not unexpectedly he asked me if I would date him. My choice to turn him down was harder than I thought it would be, because I didn't want to lose him as a friend. Instead I told him that I don't date boys that aren't a member of my church. He promptly asked if he could go to church with me the next morning. Grudgingly I accepted and told him that I'd meet him there, though I knew that he only wanted to go because I wouldn't date him.
The next morning I was running a little late when I got to church, as a result Scott was waiting for my family and I to get there. To my surprise he seemed to really enjoy being at church, he even asked if he could come back next week. Of course I wasn't going to deny him the opportunity so I said he could. Within just a few short weeks he had gone to church every Sunday and Wednesday, and he also had started attending seminary every morning at 6:30. It didn't take very long for me to see that he was dedicated and hard working. He also had an amazing insight that I'd never seen in him before.
My friends at school never liked Scott and I was scared to tell them that I actually liked hanging out with him. I didn't want to be like my friends and be rude to him anymore. One morning I finally got enough courage to tell my friends to find something better to do, instead of making fun of Scott, and I left. I refused to listen to what they thought was funny anymore.
There have been many ups and downs of the relationship that we have overcome, but overall we have grown quite close. The man that I know so well is nothing like the boy he used to be. Nearly two years have passed since he drank and has done drugs. He is always there for me; I can talk to him about anything, and I can tell him anything without worrying about him telling anyone else.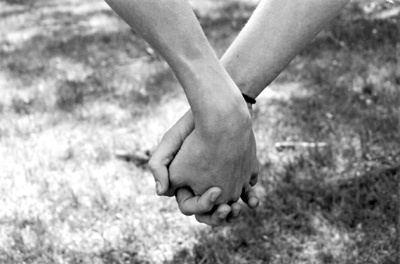 © Alexa T., Pompton Plains, NJ