Sweet Memories
May 21, 2012
Many fond childhood memories come to mind when I taste the delightful sensation of an Oreo cookie. Since I was a really little girl I can remember snacking on Oreo cookies at my house, in the car, at my grandma's house; everywhere!

When I eat an Oreo cookie it reminds me of the times that I would go to Vacation Bible School at church during the summer. I would go to Vacation Bible School every summer until I was in sixth grade. Almost every year at Bible School we would have Oreo cookies and juice boxes. The wonderful taste of an Oreo reminds me of my trips to Vacation Bible School.

Another memory I have when I taste an Oreo is the time I had a milk and Oreo contest with my younger sister. One Saturday, during the summer before sixth grade, my little sister and I decided to have a milk and Oreo contest. We each sat in front of the coffee table in the living room with four Oreo cookies and a glass of milk. We told my five year old little brother to be the judge. He yelled "GO!" and the battle was on. My little brother claimed that my little sister won the challenge but it was pretty obvious that I was the winner. That was a fun memory while eating Oreo cookies.

The final memory that comes to mind while eating Oreo's is the time that I was at my grandmother's house in tenth grade. I went to my grandma's house to visit and I told her that I wanted to make an Oreo pie like the one I had seen in a magazine. She took me to the store to get the ingredients and when we arrived back at her house I made the pie. We couldn't wait to eat it. When I cut the pie and went to put it on my plate, "Splat" it wasn't set up enough and it fell on the floor. My grandma decided to put the pie in the freezer and let it get hard like ice cream. It worked. When we cut the pie and took a bite it was the best pie ever! Every time I eat Oreo's it reminds me of the time I made the pie with my grandma.

Just a simple Oreo cookie can bring so many good memories.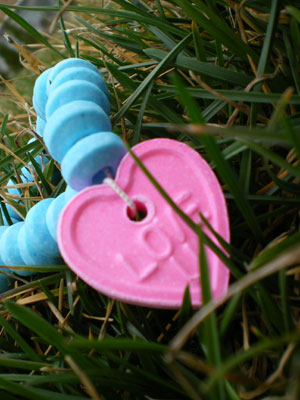 © Jennae P., Kennewick, WA