Being and integrated outsider.
May 11, 2012
I have already expressed, or at least tried to express, this feeling in a song I wrote. The limits of a song and mainly the limits of my song writing capabilities, made it very difficult to do so. So I am going to try to express myself in a clearer simpler manner, I feel like I am what I call an "Outside Insider" which is to say that though on the surface I may seem to be close and accepted by those around me I am in fact extremely far from them. I have a large web of friends, well more acquaintances, that weaves through numerous circles and cliques, so in theory I should be a very social, well liked and dare I say "popular" person, sadly (for me) this isn't true.

I would not say I am anti-social but, I am selectively social I make an effort to speak and get to know those who I deem interesting and worth my time, and those who I assume will feel the same way about me. My efforts have in a way paid off, I know them all extremely well, probably because I have become a confidant to almost all of them. This is a good thing right? It is, it is very good but the problem is that none of them are mine, not because I won't open up to them or give them a chance, but because they have either made it clear or proved that they are not. I cannot trust any of them to keep what I tell them to themselves, nor do they seem to care about what I tell them, about me. I am basically their intimate journal. You write in your journal you talk to it, but you do not expect nor want it to start talking back to you. This is the main thing which stops them from being friends and makes me feel distant from them.

What proves that I am neither well liked or "popular" that I am distant is obviously that which I have just stated but also the implicit or sometimes explicit ways that they make it clear that I am not. Be it little gestures to others when I am around, the constant need to try and put me down/show me up (which they fail at miserably, I am very capable of defending myself mentally, and quite capable of defending myself physically, though I rarely have to prove the physical side of it) but they continue to try none the less. I would just like to state I have a good sense of humour and am capable of telling the difference between light hearted friendly insults and criticism, and those with cruel spiteful intentions behind them. The last way they show it, I am not sure that they do it conscientiously or not, is by physically pushing me away creating distance, things like gradually turning away from me, backing away, sometimes discreet eye rolls whilst I am talking to them, even leaning back away from me.

I have spoken to a few among them of this, they either turn it into a joke or they claim that I am merely paranoid and seeing things that are not there. I honestly do not believe this to be the case, though I may of course be wrong. These excuses or evasion techniques have been used on me before, during three years by two people who at the time I believed to be my best friends they later admitted out of the blue that they had never liked me. So I believe I have just cause for feeling this way about my new "friends". What I am still unclear about is the reason, I pride myself on being kind, respectful, completely trustworthy, I believe I have a good sense of humour and that I am intelligent enough to have interesting conversations. The only less appealing things about me (at least to these particular people) is the fact that I do not to "party" in the sense getting completely drunk (I do like alcohol if it is nice and only moderately) I do not like drugs (having tried marijuana was enough to put me off trying anything else) and I am not interested in flings or "pulling girls". So is the problem me? Or is it these "friends" of mine? And is there even a problem to begin with? I may never know, but well I won't stop trying to figure it out.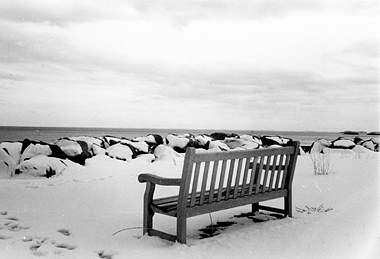 © Jen B., Marblehead, MA