Silent but Deadly
May 11, 2012
It has been referred to as the silent killer and has quietly affected the lives of millions around the world; yet I can hear it knocking at my door. I can feel its ominous embrace as it reaches towards me like a dark hand in the night. My own grandmother has been victim to it and I have watched her be consumed into a haze I have yet to understand. My uncle has lost his eyesight, his leg, and his hope. My own parents live in fear of what I may have inherited from them. Diabetes surrounds my family laying its' wrath upon those closest to me. They are my inspiration to fight off this condition that plagues not only them but many around the world.

In the last century diabetes has become a national pandemic. Over 150 million people are affected by diabetes around the world, with at least 23 million of those in the U.S. I believe if we unify together regardless of race or class we can help humanity throughout the world. My first goal would be to create a support group to aid those not only with diabetes but their family members who can are equally affected. Spouses of those with "the silent killer" are forced to take on the tasks of providing for their families even with a reduction of income. They sometimes need to work multiple jobs in order to maintain stable conditions within their household. On top of the financial turmoil diabetes can create, emotional stress can be just as harmful to one's health. If a loved one needed your hand yet you could do nothing to aid them, frustration would begin to play a role on your mental and physical well-being. The effects of diabetes branch out farther than those suffering from it.

Look around you. 1 in 15 of your peers has diabetes and would benefit from your caring hand. Imagine one of those people being your grandmother whom you've grown to love, or a person who has become an important mentor to you and a vital outsource in your life. Better yet, imagine the person suffering from this disease was you; would you appreciate it if everyone stood around helplessly as you slowly withered away without the ability or resources to assist yourself. Money is not the only way to aid others; your words or experiences may help to change someone's life. Together, humanity can elucidate the dark, silent, but deadly plague of diabetes.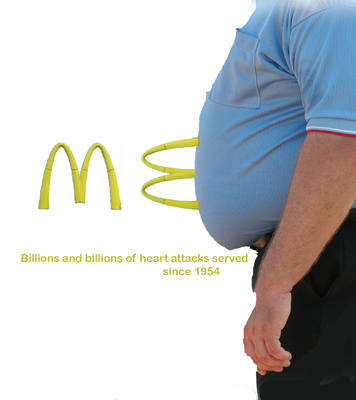 © Sean C., Princeton, IL