Being There
May 8, 2012
I hate when you are stuck in the middle of your friends boy drama, of course I want to be there for her and will always be there but when its an everyday nonstop BLAH BLAH BLAH it gets to the point where you just want to explode.

"I'm still in love with him," says Ariel

"I know you have said at least a million times," I shot back.

See that comment right there from me, it makes me sound really mean but after two weeks of that what do you do. Its one of those things where you try to put your self in a friends position but just can't because you've never been in that position before. Oh but just when you thoaughtt you couldn't stand your friend anymore she drops the bomb on you *BOOM*

"I'm adopted, my mom left me on the side of my aunts house on fourth of July, I have been in and out of foster care ever since, at the age of five one year after my mom abounded me I found out she died in a car crash, then my third grade teacher adopted me and I have been living with her ever since, and now I'm planning my biological grandmas funeral." Ariel says in a fast manor as if not wanting me to hear.

Yup that's what I got, now that I'm stuck in this position I start to cry not knowing how to control my feelings. I feel horrible, thinking that her boy problems were annoying and then finding out this, the only thing I could think of was to be there for her.

"I'm so sorry, I didn't know, I …. I just don't know how you can handle all of this."

But just as I thoaughtt was the extent of it,

"Yea, its okay don't worry about me, the only problem is, that I found my biological mothers old facebook with baby pictures of us together."

Wow! I feel like the worst friend ever by now. To think that this girl went from that to where she is now, I'm completely jealous and loath her strength. How as a friend do you deal with that but now as a friend I have to. The only thing I can think of to say after that is,

"See the sun now well everyday it is out even when there are clouds I am the sun that will always be there for you and when you see the moon that is me again in disguise lighting up your night to make sure you are okay."

And to her response I get a hug and a shirt full of tears and makeup only to know that I was the first person she had ever told about this. Ariel and I have dedicated the songs Safe and Sound and Eyes Open both by Taylor Swift to help each other get through everyday and know that we will always be there for each other.

I'm going to end this off by saying, never underestimate a person and there strengths it can be the biggest mistake in your life everyone should be happy with what they have because things can be worse. Another is always stick by your friend even if they are annoying you to death and you hate them in the moment think about them and their life and just how they could have gotten to that moment were they are now.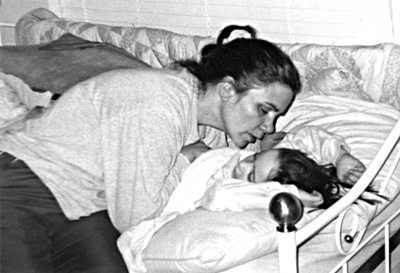 © Jessica T., Highland Village, TX