Where I Am From
May 9, 2012
I am from extremely spicy MaPoTofu, from Sony electronics and the battered old Farmers Market down the street.
I am from the sun baked apartments from Texas and the smell of musk in the salted air.
I am from the small flower trying to bloom in the center of a cracked and traffic filled road, the grass that was never cut and grows relentlessly.
I am from the Chinese New Year night show programs and the shyness and awkwardness, from Kevin, the stubbornness and inability to admit mistakes from Sherry and the hearty eating habits and happy persona of the grandfather I've never met.
From "Don't run with scissors" and "sharing is caring"
I am from the rowdy and exciting Houston, Texas and the Bustling, Polluted, not quite friendly but intriguing China, The meat filled bao zi and heartwarming noodles.
From the story of how my grandfather fought in the war against nationalists under the newly formed red guard and his wish that his future generations and descendants would be able to live in a free, fair, and safe world.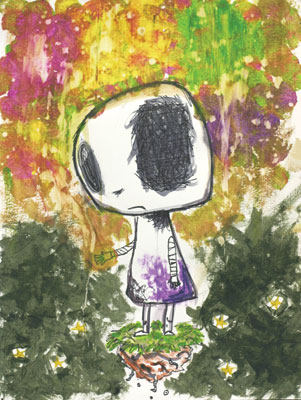 © Ashley W., Port Charlotte, FL