Chesharae: My Regret
May 6, 2012
Emotional intensity has always been my specialty; why not give me a try?
He calls me rather curious, at times a tad much so, but the heart's a secret treasure trove, would you blame me if I pry?
Locked beyond most guarded of hearts lie fears, dreams and unyielding inhibition but with tact, a kiss and a quiet gentle hand, with access why ask for permission?
You question my motives yet sway towards my words; I ask only that you be still.
There is pleasure in your petrified shy, even more so in your timid chill.
"Why do you do this," you ask of me, I shall leave you only a pause.
With my lust comes not rhyme or reason, motive, angle, nor cause.
Your resilience is quite admirable and very much amusing though you persist to resist a fight with clear knowledge that you're losing.
I've played this game one time to many, the cat in your shadow of doubt, the hammer to your oppressive social chains, the storm cloud to your loveless drought.
Thank me not for I shall rebuff you, bite and send you packing.
I've lived for myself, alone with no one, my existence is one of fleeting.
A figment of existence for a boy who's lost his way, I am his emotional intensity and the sword keeping heartbreak at bay.
He, like I, born of February, to a lustful winter came my creation, a template to the woman he loved yet lost.
I am her phantom… Not an arbitrary thought.
His unforgiven damnation.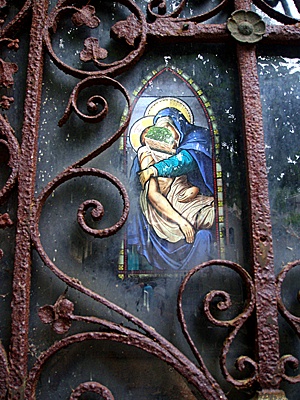 © Rebecca Y., Los Angeles, CA