Laughter
May 1, 2012
I was going to make him laugh.
He was going to clutch his invisible spirit-belly and roar with infinite laughter, falling off of his invisible throne. And then I would just smile and make another childish quip and his laughter would be inchoate until I got to the punch line. His tummy would emit pounds of heavy, loud guffaws and they would permeate the walls and would be heard form even the subterranean homes of the greatest depths. He would wag his 'finger' at me and say:

"You are a funny one, Little Child, just as I created you."

That would make me grin and say something viably funny and he would chortle again.

Yes, that would be propitious. To hear his laughter. I would subjugate all his foul moods with my jocular personality.

Wouldn't it be something?

To make God laugh?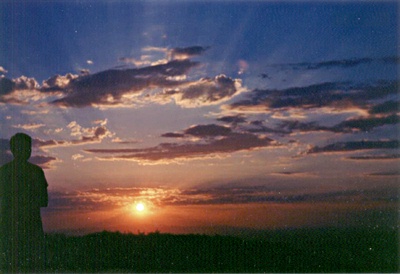 © Jovee B., Dededo, Guam