A Trip
May 1, 2012
This was probably one of the worst trips of my life. And the shortest. It was my 6th time at a psychiatric hospital and my 4th time here. I had a pretty bad argument with my parents when they visited me one night. I was yelling and screaming at them and I guess I was "disturbing the other patients". I told my parents that I never wanted to see them again and that I hated them. I was having a mental breakdown. I was put in what was called "a quiet room". I was still having a breakdown. The staff called a code orange which means a patient is out of control. I didn't think I was out of control. I wasn't hurting myself or others, I was not destroying hospital property, and I wasn't threatening anyone.

Staff from other units were called. They wanted to send me to the ITA I believe it was called. I didn't want to go. I was scared; of myself. So, because I said I didn't want to go, two staff had to physically brought me to a van. I said I would be compliant and go peacefully, but they didn't care. The whole van ride to the ITA, I had two staff that I didn't know holding me down so I wouldn't AWOL. I was being held way to tight. Again, I was scared. I wanted all of this to be over.

I was relieved when I finally got to the ITA. I had to stay in a locked room, freezing, hungry, scared, tired, and anxious, for about 3-4 hours. The people were nice enough to bring me in a mattress, a blanket, and a snack. What was even more surprising, they brought me Saturn, my stuffed dog I've had since I was two. That dog was one of the only things that can calm me down. The whole 3 hours I was reliving that van ride. I hated that van.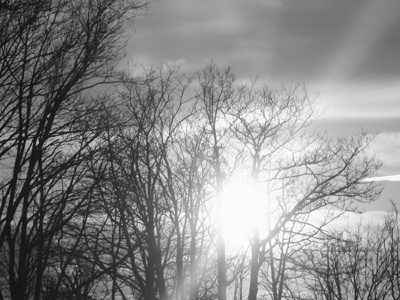 © Emma C., Gardner, MA