A Letter to Love
April 30, 2012
For my Dearest,

I thought about you tonight, much like every other night since your life became intertwined with mine. There must have been a reason the events in our lives brought us together, whether it be for a brief period or forevermore. I can only hope for the latter.
I look forward to the time we have yet to spend together and smile at the time we have already had. It is not often in life that one finds real love, the kind that keeps you reaching for more, but when one does stumble upon it, it is important to be aware of the rarity of it. I want to learn from you and hope that in some ways you will learn from me.
You have given me inexplicable joy; joy that no one else could provide for me. When I am with you, I place my worries aside. I run my fingers through your hair because I like the way it feels and the look it puts on your face. Your scent captivates me, your smile enthralls me, your arms warm me, and your kiss soothes me. You have a way of making me feel as if no one in the world exists but me, this I will always treasure.
Love seems so easy right now. I would be naive to believe that it will always be this way. I am willing to labor for your heart, because what I want is to be the last one you talk to at night and the first person you speak to when you wake up. Times will be tough, but it is the ability to get through them that will define our love.
I know I must go away soon, but know that I am not leaving you. For since the day you first held my hand, you have had my heart and you will always have it. I am not sure if I can lesson your worries. What I can do is promise you a love that is deeper than my own understanding; a love that is selfless and never ending. There is no changing my mind once it is set, and it is set on you.
And if for some reason you must leave, I will carry no bitter feelings, for I have wonderful memories to keep with me for the rest of my life. I will, however, always ache for your presence when you are gone. Whether you are with me or not, you are going to do great things in life, I have no doubt.
My intent for this letter was to express my desires, so I will be summarize them for you. I want to wake up and see you every morning. I want to sip my coffee beside you as you take in the morning. I want to help pick out your tie and hold your hand while we ride in the car. I want to know that I can kiss you anytime I feel the need. What I want more than anything is for you to be happy. So remember this, I will love you forever, if you will let me.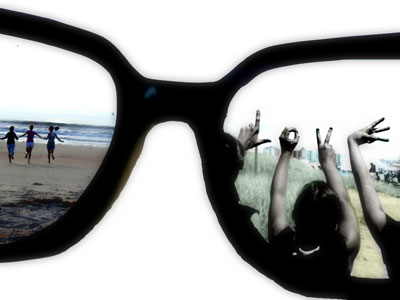 © Christina G., Bedford, NH