The Teacher That Ruined My Life
April 29, 2012
The next couple of days were really awkward between the two of us. I do not believe I said anything to him. He only said hi or something simple like that. The "he" is my math teacher. A "nice" man with a southern accent, a beard, and is a little short. Every student I have ever talked to said that Mr. W was the best teacher anyone could ask for. Right off the bad I did not like him; I am not a fan of people who are always smiling and always in a great mood. We were complete opposites. After our talk (http://teenink.com/nonfiction/personal_experience/article/455397/The-Talk/) everything was a decline. We did not talk to each other and it was as simple as that.

One day I asked Mr. W for a pass to come in during seventh period. I do not know why I did it and I regret having done it. He did not have a class seventh period so it was just us. I do not recall if we talked again but the trend was repeating itself and I always ended up in his room during my last school period. Every time I had free time I would visit him as long as it was just him. Most of the time I just went into his room I did nothing; I simply wanted to be in his presence. I guess I thought it would make me happy even though we rarely interacted.
Eventually we started having conversations. I do believe that I was the one to say something because he never did. When we talked he was usually saying something positive and I responded with something negative. Eventually the bond that was starting to form broke off. It started going downhill after a series of events. The first would be the fact that when I went to get help during lunch (and I had him right before lunch). He told me he would get lunch and then he never came back. This happened twice. Another time he called me a jerk and said that I had been acting rude. Mr. W also compared me to his brother who is mentally challenged. Telling me that failing on a test was not important at all. Now I am the most graphically challenged person I know.

Our relationship continued to go up and down. We eventually started playing games on my IPod Touch together and I usually won. Mr. W hosted a charity event and had a little competition between every class. The winning class got Chipotle (a very delicious Mexican restaurant) for lunch. One thing he did was host a bake sale. I paid $100 and my class won. I did not purchase $100 worth of baked goods but I grabbed want I wanted it. It did annoy me however that when other students came in to purchase items he told them they could have the stuff I purchased. I was planning on sharing it with people I like but I just let others take what I paid for. I do not remember what the last straw on the camel's back was but I was devastated. I wrote a poem (http://teenink.com/poetry/free_verse/article/456106/Dear-Mr-Teacher/) and left it by his door. I then had a talk with my counselor and she thought I was suicidal and I do believe she thought I was cutting myself. I later saw Mr. W in the hallway and he tried to approach me but I walked the other way. Eventually he caught up and made me cry again.

The year ended and what happened with Mr. W still had a strong effect on my mind. When my junior year started I still hated him. I wanted to just close the gap and move on but that did not happen. I tried going to him after school to talk with him and just bury the hatchet. It sounded like a great idea but the only problem was that he would not talk to me unless there was another person there. We never had our talk.

I tried going above and beyond for Mr. W. I made him (and when I say I made him I mean my mom made it for me to give to him) a delicious cake. I dropped it off anonymously but he knew it was me. He told me to tell the class I did it but I refused to and then he handed me a note telling me not to be a chicken and just do it. Mr. W loves puns. I spent hours and found him pages of G-rated (the only thing he accepted) puns. He even shared them to his classes. I tried to do everything I could to please him because I thought he could be the male role model I was looking for. The only thing that I left with was a pit of growing rage inside me.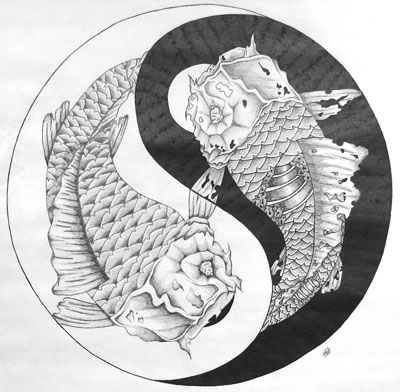 © Matt F., Pierz, MN