A Word With Him
April 28, 2012
Mrs. Morgan, my 5th grade teacher, would stream down the rows of small desks in which we sat and ask each of us what we would like to be when we grow up. All of us were eager to answer. I would always announce my dreamy plan of becoming an entertainer of some sort. First, I wanted to be a comedian. Then, it was an actor. Next, I wanted to be a music producer and learn to play numerous instruments. As I grew older, I began to see more, experience more, and understand the importance of choosing a more solid career path. Most of my friends seemed to already have ideas about what they wanted to be, but I was still in search of a career that I would be passionate about throughout adulthood.

I truly discovered where my heart lay in the work force once my grandparents moved here from Virginia. They moved into the house next door to ours. Luckily, I've been able to taste grandma's good Sunday cooking and homemade desserts at my pleasure. A story or conversation with my granddad was always just a walking distance away. I felt at ease in their company. I suppose next-door was my getaway from the everyday routine. Little did I know how much an effect they would play in my life. As a result of their presence, I have been exposed to several different health issues and physical ailments that come along with old age. As both of my grandparents visited different physicians just about every week, I became familiar with various fields of medicine. My granddad, who I refer to as Papa, is diabetic, has problems walking, his vision isn't all that great, and, just recently, his kidneys failed. As of now, dialysis three days a week supplements the job of his kidneys.

Allowing Papa to live a few more years through dialysis made me more appreciative of the medical field and its capabilities. I quickly discovered my passion. I dream that one day I'll be able to wake up and ask myself: Whose life can I make a little more enjoyable today? Whose life can I make a difference in today? Whose life can I save today? Pursuing a medical career, I am confident that I can put this passion to good use. As I approach these next few phases in life, I will not just use college as a tool to become knowledgeable and skillful, but to become the most compassionate and humble. This way, whenever I plunge into my destined field of medicine, I can be the best. There's no such thing as a perfect physician and there will be mistakes made; however, I want to take every opportunity possible to grow and learn more. I want to be the person who assists others' grandparents in increasing the quality of their lives.

Knowing that my grandpa is slowly running out of fuel pushes me to work harder. He and my grandmother both value hard work, so I strive to impress them with report cards and accomplishments in school. I wish to go even further and impress them with my success in college and eventually my profession.

I understand the world of medicine is a prestigious one that takes years of costly education and preparation. I am willing to commit to the training. I am willing to commit to the hard work. I am willing to commit to the diligence of becoming a future medical doctor.

What motivates me the most is picturing a smile on that loved one's face who came close to losing their granddad. I want to be the one to make that difference. I'm anxious to inform Mrs. Morgan of my newfound purpose in life.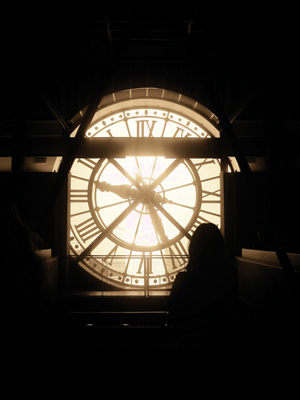 © Treza R., Kalispell, MT