The Greatest Man I Never Knew
April 27, 2012
The greatest man I never knew taught me one of the most valuable lessons in life, never forget to show gratitude. The greatest man I never knew was SP4 William F. Baggs who died twenty-nine years before I was born. He taught me the value of thank you. He was a machine gunner who fought in Vietnam, and a a friend of my grandfather's, also a Vietnam Veteran. I grew up hearing stories of how during an enemy ambush in Vietnam, Mr. Baggs crawled through heavy automatic weapons fire and exposed himself to reach and rescue wounded soldiers. He died shortly after and I often wonder if anyone ever said thank you to him.
My family and I went to the Vietnam Wall and I was able to see Mr. Baggs' name etched in the stone. I became overwhelmed with emotion when I was able to trace his name. I was in awe to see how many names, how many people, didn't make it home from Vietnam. Walking along the wall I could feel the pain and sadness. I started to wonder how many people were told "thank you" before they became names on the wall? Shortly after that, we saw a young man, probably in his twenties, with a prosthetic leg and a hat that read "Operation Iraqi Freedom." I knew right away he was a veteran. I went up to him, looked at his hat and told him, "Thank you." He smiled and said, "You're welcome."
When someone famous dies we hear about it on the news, but we don't even see the names of the men and women who have made the ultimate sacrifice serving our country. To the veterans, their families, and to the greatest man I never knew, Billy Baggs, "Thank you."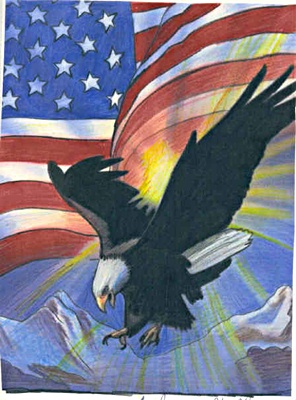 © Andrea G., Middle Village, NY