untold story
April 27, 2012
You want to know what's going on. Do you really want to know? Ok let's talk about you ever had to hide something you feel? You ever had to keep a secret that hurts you inside because you know it. You ever found out something you really shouldn't, or really wouldn't want to know? Well at this point in my life I know a lot of things or as you would say a lot of those secrets. I love or have strong feelings for certain people in my life these people became important to over time. These people are my X Danyle, My mom Emma, My Best friend Endia, and my family of course. Well about a few months ago I and my x broke up. This didn't faze me much because nothing changes between us still talked still did everything we use to. I guess it faze her more she was mad I didn't take it as serious as her. So yesterday I got a friend request on facebook. This was odd very odd something was wrong and I knew it. Message pops up a hesitation to click on it. Trying to think . . . What's the worst possible thing that could happen that I would need to know?
She says "I'm going through so much pain (mentally)"
So I reply "What's Wrong"
She says "my brother in prison got stabbed in the neck and my other brother tried to hang himself right in front of me. I saw him tie the rope I saw him hang from a f***ing tree."
You can't feel the pain through text on FB, but you can feel the pain through the hesitation and delay from the text. I felt her crying maybe because I wanted too. I'm thinking now what am I suppose to say to her. What am I suppose to do make her feel better. Truth beis told there's nothing I can do to help her. I can't imagine her pain or stress. It's never in my hands it's never in my control people always get hurt around me everyone all three, But.
Her straight face
My smile
Her confidence is all
"YOU"
Will ever see because in life you learn showing weakness is fatal.

Maybe deadly, as I stare blankly lacking the ability to move.

At the end of the day there nothing no one can do.

Strength.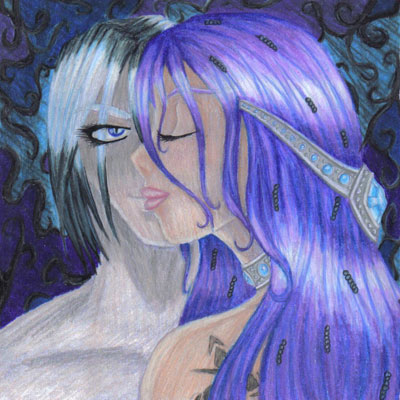 © Kelly K., Fort Collins, CO