My First Fight
April 25, 2012
I was really surprised when I did what I did. I have always been the quiet kid in the corner minding his own business. One day I just snapped, and when I did it was not pretty. This happened a couple of years back; I believe I was around 15 years old. I was at summer camp and there was a child in my cabin who I found to be very annoying. He always took my stuff without permission and was just loud and obnoxious. Everyone else in my cabin looked up to him because they failed to think for themselves. They really looked up to him because he was strong and a "chick magnet". I was not a fan of my cabin as a whole but when I tried to switch cabins I had no luck. One night when the child in my cabin took my Frisbee and started tossing it around I got annoyed. I asked him to please put it down. He refused. I understand this now, and I probably did then as well, that this was not a big deal but I got pissed. I asked him politely again to stop but he did not. I got out of my bed and the fight began.
To be honest it was not much of a fight. It was completely one sided. Oddly enough I turned out to be the victor even though I am just some fat child while he was an athletic star. I got out of my bed and asked him one final time to stop playing with my Frisbee be he still would not listen to my simple request. I grabbed his head and smashed it into the wall. I was surprised at what had happened. I was far from being the physical and violent type but the fact that he went outside crying after was another shock. The biggest surprise was how I felt after though. I was not only happy at the fact that I stood up for myself but the rush from having done it was so strong. It was a feeling one could easily get addicted to. He went outside and half of the other children in the cabin walked him out to help him while the others stared at me bewildered. I grabbed my Frisbee and went back to lie in bed. Eventually he came back in and slapped me on my back when I was lying down. Oddly enough the slaps did not hurt. I thought it was because I had taken some Tylenol but I do not think that was the case.
News traveled fast and the girls looked at me with disgust for what I had done to him but a large amount of the males at camp were glad I had did what I done. To be honest the child was a jerk who thought of himself so highly that no other male besides the other children in my cabin liked him. I felt famous for what I had done. This eventually got word to the staff but I never got in trouble. The only thing that happened was the director telling me that I could switch cabins if I truly wished to. It was around the last week of camp so I just decided to stick it out. At one of the weekend events in which campers are "randomly selected" for prizes, I received a bag. Everyone knew that the campers who were not having fun or had some issues were awarded prizes. I found it a bit ironic that I got the prize instead of the child that had his head smashed into a wall. That was the first fight I ever got in and so far the only fight.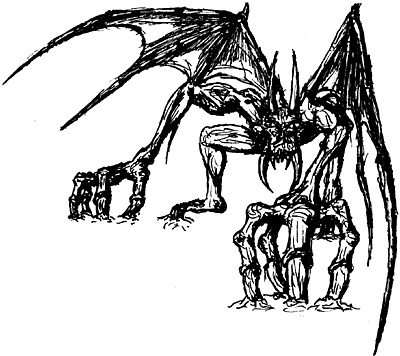 © Manuel F., Phoenix, AZ