My Sister's Sweet 16
April 25, 2012
Today my sister Sabrina turned 16 and she's getting her driver's license. She passed her road test two weeks ago. She got a zebra t-shirt, shoes, and many more zebra stuff. She LOVES ZEBRAS and it's annoying....
All my sister talks about is what she got for her birthday and it get's annoying after awhile especilly since I have to share a room with her! But I love my sister no matter what happens. She loves our parents just she doesn't say it a lot. When she wants something it's a different story. That's the only way she says I love you to my mom and dad, when she wants something.
She's a wonderful girl to be around unless she gets really mad, which is not good because she goes off on everyone. I'm used to it because I go off on her when she annoys me or when I'm mad at someone else.
For her birthday, she decided she wanted a tatto but it was between her car and tatto, so she decided to get her car. She's so happy because now she doesn't have to ride the bus anymore. She gets to drive herself to school from now on.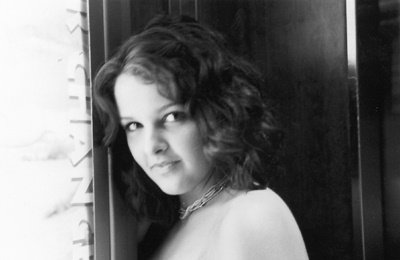 © Ashley T., Pointe-Claire, QC, Canada