The Day to Remember; 11th April 2012
April 20, 2012
I would not say it's my bad fortune to be in Indonesia on April 11,2012. My name is Austin and a secondary school student in Utah. I traveled to Indonesia last month to visit my grandfather who was very sick. As my dad born in Jakarta, it becomes easy for me to adopt the condition there. Including my worries about the health of my grandpa, I did not know at that time another great shock is awaiting for me.

Life culture of Indonesia is different. After finishing our lunch at 2:00 p.m., me and my cousin went to meet my old teacher in her school. Around 3:30 p.m., when I was in school, I feel the whole building began to shake. As my cousin lived in Indonesia from his young age, he did not worry about that first. When he noted me, my cousin explained me that next to Japan, Indonesia is a place, where earthquake use to occur often.

Along with the fear, A funny thought came in my opinion at that time. I told myself, 'Well, Austin, you had drunk a lot yesterday, so you are feeling like that' and after all These are simple one. I realized the severity of the worst condition we are, when I heard the loud crying voice out side the building. My teacher shouted, 'Get out of the building to a ground"."

Only twice in my life, while I lived in Tokyo, I experienced the terrible earthquake. My cousin held my hands hurried to ground. When I reached there, I saw large crowd standing in the street. From the terror of their face, I understand the difficult situation. I saw the students screaming and running out of their classroom. The teachers tried to calm them, but failed.

I suddenly began to thought about my grandpa, who is in hospital. My mind began to imagine things pessimistically. As I lived in the United States from my eighth age, It's hard for me to understand what happened to the earth with in twenty minutes. I heard cries and shrieks echoing around me. Despite the loud voice I saw an old woman holding her hands to the sky cried, 'My dear God, what sin we did?".

Among the crowd, I saw my dad coming towards me. I asked him about the grandpa, and he replied positively. It gives me a great relief at that time. From the people around me I understand this earthquake is not a normal one. I began to remember the science lessons I studied. I remembered the great tsunami of 2004, and it's damaging. I remembered, I prayed at that time, 'God, please let this situation be okay and I do not want my mother and friends to hear this news before the earthquake stops'.

Few hours after, the Tsunami warning was lifted, and it was a great relief to me. When I saw my old teacher among the crowd, she hugged me and cried. I smiled at her, when he told me, 'Always, life will not be fair.' We soon heard the news that all the mobiles are shut down, and the high ways are closed. If you saw the crowd at that time, you will understand, what a difficult situation it is.

We reached home after walking for an hour. Next morning, I came to know that the magnitude of the earthquake was 8.9. I was shocked to remember that it's just 0.2 less than the 2004 earthquake. I thought, I was very lucky. I feel like thunder felled in my head and vanished by taking my cap off. When I opened my Face book and find many worried messages from my friends. Any how, now I realized everything is going to be okay.

I think, on that day I leaned something that I had not learned before. Still two questions are confusing me, Whether it's my bad luck to be there on that day, or it's my luck of escaping from the giant earthquake. I heard Five people die, and four people are injured. As a human, I worried for them, But as a scared student, I thanked God for I am not in that list. Now I am in safe place, but still the terror I experienced in that day had not left my heart. It's hard to explain as well as hard to experience.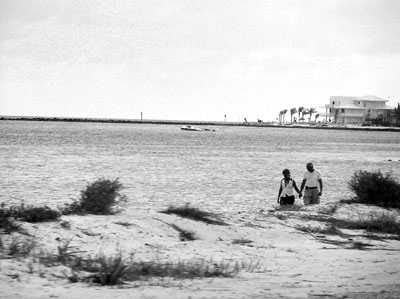 © Edgard B., Coral Springs, FL