My Mother's Eyes
April 18, 2012
I'm moving again.

Terrified at the prospect of going to a new school,
making new friends, I packed my things slowly, until i couldn't drag it out anymore.
I stood in the doorway, box in my hands.
I smiled and gave my mother a kiss, Choking back tears.

The thing was I wasn't just leaving my friends, or my school.

I was leaving my family. Not by choice, no of course not. By the evil organization i like to call child services, who happen to think my environment is too dangerous and that i need to be moved to a safer, more loving home. The thing is, no one knows the love i have for my home.

I'm not a child, is the thing, I'm 14 years old. I'm growing into a woman, already my life is confusing, but now i am being transported to a place that is approved by the state.

Not by me, why would anybody give me a choice?

I stare out the window at my mother standing in the doorway. A tear slowly makes it way down my cheek, from my eyes that are so much like my mothers. and i slowly drive away from my life, From the violence, from my mothers beat up face.

Years go bye in my new home. I don't remember what my mother looks like from memory. So i hold a newspaper clipping that reads ' Local woman shot by boyfriend." Her death was instant, painless. The thing was.. It happened the day i left her arms. I am now 18 years old. Staring into the mirror, a tear runs down from my mothers, My, eye.

I am moving again.

Not permanently this time, Not forced,
But by choice, My choice.

I say goodbye to my two loving adopted parents, both holding me in their loving arms, Tears running down their faces. I give a brave smile and step outside.
I turn around and get a long glance at my home.

No one knows about my past, my old last name, My relation to the women who was shot 4 years ago. I am a new person. With the old memories still laying deep inside me. I will always love the woman in my heart, the woman with my cheekbones, my lips, and most importantly my eyes.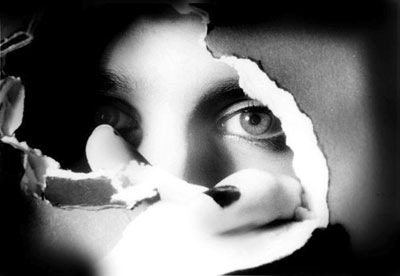 © Tabatha B., Peoria, IL