Long pass
April 17, 2012
All that was going through my head is pain and deception ."Mom!"what happened? All I saw was my mother and grandfather crying .I go up to my grandmother's room.She is lying so peacefully in her bed. I finally come to realize that she is gone. My grandmother passing away is a clear memory because it made me grieve.

June 13,2009 the house was very quiet.You could hear a pen drop from across the room.my mother,grandfather,and grandmother were in their nice comfy rooms. I was in the cold family room in the front of the house watching a movie.All of a sudden all I hear is lots of coughing.I got up to go see what or who that was. It was my grandmother.For a few hours she seemed ok.The next time I went up there was to giver her the dinner we made for her.She would not eat it.In fact she would not eat,drink,or use the bathroom.She was in the bed all day.Before I went to bed I checked on her one last time.

June 14,2009.I woke up,got dressed,brushed my teeth,and I went to the family room to watch tv. 10 minutes later all I hear is screaming from my grandfather and grandmother's room.I saw my grandpa checking my grandmother's pulse.He reported that she was barely breathing.In that instant he called grandmother's hospice nurse. She replies on the phone that she will report there as soon as she can.She finally shows up 30 minutes later.She checks my grandmother's vital signs and announces that she is deceased.

I could not believe what I just heard.I was greiving.I started crying and yelling"mom why"! I can not believe she's gone.My mother comes up to me and hugs me tightly crying.Grandpa walks up slowly and states sadly "It will be okay but crying and yelling will not bring her back". At that being said my mother and grandfather left the room.

All I saw was the hospice nurse cleaning her body and dressing her up to go.She flushed all of grandmother's pills down the white toilet and more tears from my irritated red eyes fell down my cheeks.The last thing that happened was my grandmother's body got taken away forever.That was a clear memory I will never forget.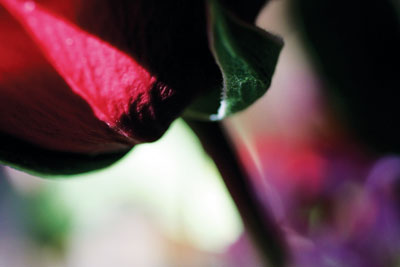 © Monica L., St. George, UT