Leadership
April 16, 2012
John F. Kennedy once said, "Leadership and learning are indispensable to each other." Everyone who has learned something has the ability to project what they have learned into knowledge that others can build on. Some choose not to display their knowledge, but those who do are called leaders. I define myself as a leader because I have learned from the leaders in my life to better my knowledge and to use it to help me serve others. Through many roles, I have impacted the lives of others.

This past August, I took over my high school's SkillsUSA chapter as president. Without the guidance and the knowledge of the preceding president, Kristin, being the leader of this club would have been extremely difficult. As the president of this chapter, I have led many trips and community service projects. In September, I assisted in the planning of competing in the Chapter Image Award. Through everyone's hard work and participation, we were able to bring home the title. Also, our chapter travelled to the Perry Fair and brought home many awards from our displays. This past fall my advisor Ms. Cheryl Rees and I, along with the other officers and advisors, created two community service projects called "Light it Red, White and Blue" and "County Sends Christmas Cheer". Light it Red, White and Blue is a non-profit fundraiser in which citizens could purchase an ornament to honor the memory of someone who has or is currently serving in the military. County Sends Christmas Cheer is a project in which graphic design students created holiday cards to send to military personnel overseas. I personally oversaw this project and was thrilled to be a part of it. Elementary school children at Mulberry Creek Elementary were so excited to decorate the cards and to write notes of encouragement to the soldiers. This spring I hope my impact on my fellow students will motivate them to compete at this year's region, state and even national competitions, as I did.

This past summer I travelled to Kansas City, Missouri, to compete with SkillsUSA at the National Leadership and Skills Conference. Along with my five teammates, we placed sixth in the nation in the Parliamentary Procedure. The experience at this conference and the other conferences that SkillsUSA has offered, have truly molded me into the person I am today. They have taught me the importance of the voices of those whom you are leading and how to be successful in life. I am honored to have been chosen to be the president of an organization that creates the leaders of the future. Through the instruction of my advisors and teammates, I have learned what it means to be a leader. Leadership is not always about what you get from your actions; it is about how you impact the lives of the people around you. Through SkillsUSA, I have impacted my school, my community, and the lives of the younger generations.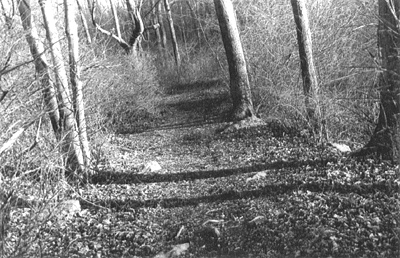 © Nicole N., Wilton, CT