What I Understand
April 5, 2012
I know goodbye was never the easy thing to say, but life goes on, and we grow older. As we grow older we start to drift apart, and even though no one really likes changes we all know it has to happen. Life is hard, but we learn to enjoy the little things about us, and the people around us. At fifteen I learned that letting go is something everyone has to do at some point in life. If we don't let go then we cannot move on, and not moving on will hurt the people we love. Little changes and big changes happen, but there is nothing we can do but move forward in life. If we live in the past we will be overcome with memories, some good, and some bad, but living in the past means we're not ready for the bigger greater things in life.

Life is unexpected it doesn't follow a plan or have an agenda. Life is a blessing in which we all have, but some people take for granted. We don't always control the way things happen, and we cannot control if we will wake up the next day. We were not put on this earth to live in sorrow, and pain, but to live life to its fullest, and make mistakes. Things get hard, but it's never the end, and we can't dwell on the pain because if we do then we would never be able to actually smile when good things happen. As a sophomore I don't know how I will live my life, or if I will live my life, but I know that every day I wake up I think of a way I can help myself, and others.

Love is never simple, and is can sometimes be unconditional, but in the end it is what we all thrive on. Everyone has someone they are ment to be with and someone who they will spend the rest of their lives with. You could fall in love with your best friend, the person you just met, or maybe your worst enemy. Love will prosper, hearts will be broke, and time will pass, but I know that if you look beyond the beauty and ugliness in the world you will find what it truly means to fall in love. As a young adult I know that love is more powerful then hate and it will shine through the darkness, and ugliness in the world.

I understand the meaning of death, and the sorrow that it brings, but with death there comes new life and new meaning to the word goodbye. Death is all part of a greater plan that we're all involved in. When someone dies it takes all your will to not think of them all the time, but in reality all you want to do is hug that person one more time, or hear their voice one more time, but I know that if we did get that one last time, we would all be wishing for another one last time. With death there is pain but through the pain we should always hold on to the good memories and never let sorrow sweep us away. My name is Stephenie, and I know that greater things come after death. I also know that taking your life will only bring sorrow, and pain to the ones we love.

My name is Stephenie; I am fifteen, a sophomore in high school, and a young adult. Not only do I live for me, but I live for others around me. I never spend too much time thinking about my past, or the bad moments in my life. I know everything and nothing at the same time. I understand that giving up is different from letting go. Even though there will be sadness, and hurt in my life, I know that I cannot dwell on it because it will only hurt more. I may not know when or how I will die, but I know that my life is what I make it, and I can only make it the best I can. These are the reasons I live my life every day the way I do, and I will not live it any other way.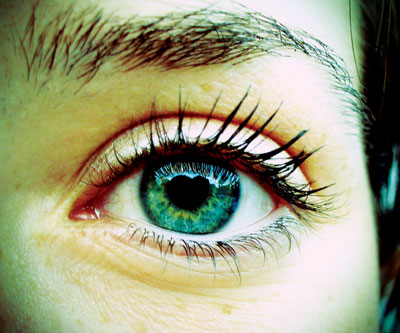 © Michelle K., Vancouver, WA