What's Happening to Me?
March 22, 2012
I'm tired of being tired! I'll lay in bed for hours trying to get sleep to come, but it never does. With each passing day the agony of sleepiness continues to tear me apart. Maybe I have insomnia, or depression perhaps. It's hard to put on a bright, smiling face when you can hardly keep your eyelids open!
Maybe THIS is why my fuse is so short. Sometimes I feel like a cannon, ready to fling someone across the room if they ever dare to cross my path. My whole body feels like it doesn't belong to me; pains I've never felt before. Is it even possible to feel numbness and pain at the same time?
Oh, man! Maybe I'm crazy! Maybe I'm on the brink of it! I'm so unsure of myself on so many levels, and I no longer know how to handle myself!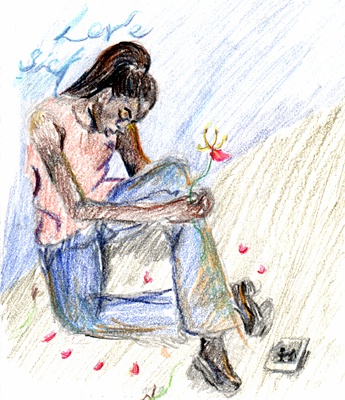 © Sherrell B., Philadelphia, PA