Tears, Resentment, and a Lesson
March 11, 2012
My first trip outside of the country was to Ethiopia. I was an 11 year old with many expectations. Before my trip, many of my family members told me that I would see many things, both exciting and depressing. One thing I knew for fact was that I would encounter poverty, homelessness, and hunger. I knew that at some point on my trip I would come across the devastating realities of life in Ethiopia. I did not know the reality of it until I was there. Another expectation was the language barrier. I was not fluent in the Ethiopian dialect of Amharic and I expected to have difficulties communicating with my family. The last expectation I had of the trip was the food. Ethiopian food, here, is always filled with savory spices and meats and since I was going to the very source of the food, I only expected the very best.

The drive from the airport brought me to reality. That was the first time I encountered real and honest poverty. We arrived in Addis Ababa, the capitol city of Ethiopia, at around eight at night. Driving to my grandmother's house, we saw people walking around on the road; most of the women we saw had a child on either their back or walking behind them. Aside from the annoying back and forth sway the stick shift car propelled me, along with the other passengers, to make, my attention was wholly glued to the many helpless faces of the children. When the streetlights beamed red, the wanderers would come up to our window and knock, begging for any source of food or money. The little kids I saw were not even five years old, most of them not even fully clothed or even clean. They had their whole future to dream about, yet here they were begging for food. It brought me to tears and for the beginning of the trip, I was left depressed and miserable. Everything about my life in America felt so superficial and unnecessary. All my problems before the trip felt insignificant and such an utter waste of time compared to those of people living in Ethiopia. I began to resent myself and throughout the course of my trip, I started to question choices I made and situations I could have handled better at home.

Before leaving home, my mother thought it would be a good idea for me to keep a journal during my trip. Every day, she wanted me to record my feelings, experiences, and adventures. Still to this day, I read over that journal and reminisce on how that very trip really and truly changed my perspective on life. The most important thing I feel I got from the trip was awareness. I left there with the knowledge that I have the ability to help save lives, lives of children, through providing education and basic necessities. This trip really changed my life, it was a real journey that started with me, as a person aware of the devastating poverty, but unsure of how to help and afterwards into a person aware and with the potential to help save lives, by educating people of what is happening in that part of the world. I learned that to see change it starts with me.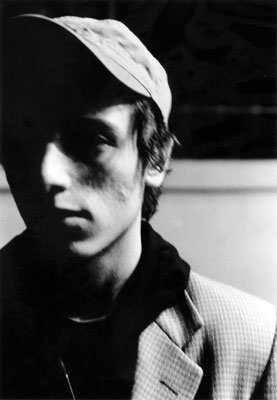 © Ariel L., New York, NY