The Hatchet
March 11, 2012
It bears fruit every two years.

730 ½ days. 17,532 hours. 1,051,920 minutes. 63,115200 seconds.

And in my young eyes, they were prized like how a lone traveler lost in a barren desert was to his last drops of water.

Waiting was agony.

Every morning, I would visit the tree in hopes that its branches would be stooped, like an old man, heavily laden with the orange teardrop-like fruit.

And one day, as I walked away from the tree, yet again with fresh waves of disappointment coursing through my body, I heard a voice as old as the earth. It was the Tree.

Patience, he whispered, its voice almost inaudible over the rustling of leaves. Your patience will be rewarded.

So I waited.

Inevitably, I grew tiresome of waiting, and decided to fill my empty hours with the art of catching butterflies, or philosophize about the reason why the cloud of dragonflies would hover over in the neighborhood.

Sometimes, I grew impatient and would pester the tree everyday; overwhelm it with questions. When will there be fruit? Why do I have to wait? How come I cannot have the fruit now?

With his patience of a thousand years, the tree answered my questions one by one, day by day.

From him, I learned that patience, care, and time give him strength; strength to perform the task I have been waiting for-bearing fruit.

As the sun rose and fell, it was like a fiery ball of light thrown up, only to meet the ground again. And in each of those passing days, I learned much from the Tree.

Slowly, I pulled myself out of my reverie. I still wonder about the tree after Moving Day. Was it still healthy as I remembered it? Or is it brown and withered with only a hint of life in its browned leaves. If only, if only I knew.

The tree was strong but not indestructible. It could be taken to the hatchet, but my memories of it cannot.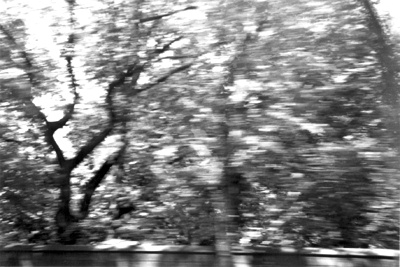 © Sarah M., Phoenix, AZ