My Love Story
February 18, 2012
I can't believe it's been a whole entire year since I fell in love with the greatest person in the world. Most people say young love is just dumb and I used to believe that too. But once I met him my whole entire life changed. Now I believe anyone can fall in love, no matter what age and it can be true.

December 12th is where our story began. He was a big shot senior and I was a lousy freshman that no one payed attention to. My best friend and I signed up to help with the school play to actually be involved in something school related. That's where I met him. Every other guy I "talked" to just wanted me for my looks but he was different. He would actually sit down and talk to me. He truly cared about me. That is the day I fell in love.

I thought I had been in love before but this was completely different. We just instantly connected and it was wonderful. The way he talked to me, the way he hugged me, the way he kissed me just made me fall for him even more. From the first time we talked, it just went up hill from there. We started talking 'till all hours of the night. He was the boy of my dreams but I didn't have the courage to tell him.

All of my friends told me that I was in love but I just didn't believe it. Him and I weren't together so why should I be in love? How could I even know what love is if he's not even mine? Apparently I was though. I remember screaming to my best friend, "I THINK I'M IN LOVE WITH HIM!" She already knew that though.

At this time I currently had a boyfriend that I barely even talked to let alone hung out with. Sadly, I didn't have the courage to break up with him so one of my really good friends did for me. That same day, the boy I was in love with asked me out. February 4th 2011 is still the greatest day of my life. Ever since I met him I've been nothing but happy. I wouldn't trade our relationship for anything.

Now we've been going for a year strong and I still can't believe it. Love is something I don't think I can ever live without now that I've felt the real thing. He's something I can never live without. I can see myself marrying him, raising a family with him, growing old with him. That just makes me smile, inside and out. Love is truly the greatest gift of all.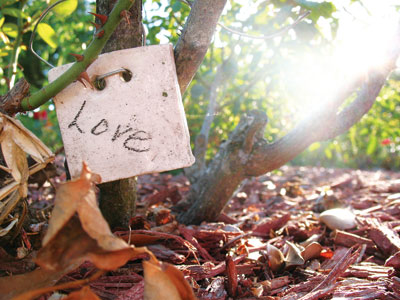 © Danielle L., League City, TX