Spend Your Life Wisely
February 13, 2012
We're not going to be kids forever; is something I've recently realized. Growing up is something I regret the most. There're so many decisions to make and your parents won't be always to help you. There'll be many ups and downs and hardly anything will go your way. Our lives have just begun, each day it unfolds a little bit. It's too late to add memories to my early childhood, but now it's time to add memories to my adulthood; by spending every second of my life wisely.
On my birthday this year, I had a horrifying nightmare about meeting Selena Gomez. So my dad, my brother, and I went to this place I'm unaware of, and it was a coincidence to meet Selena Gomez. So after a while, I wandered off to explore this place; hoping it does exist. "KAILIE" someone screamed. I recognized it, it was my brother. I realized his voice was fading, he was being taken away. So I chased whoever was having a hold of him and failed to do so. I decided to get my dad for help; it was impossible, he was being loaded onto an ambulance. As a result, I lost my brother and couldn't get help from anyone.
This was the first memory of my adulthood. When I woke up, I realized that the day before, we had a little argument, and I did regret it. From that day forward, I made sure everything I do can't be regretted. At least most things. I treated everyone with lots of respect (not really) because I thought "What if today's the last day I can see this person". I wouldn't want the last day to be an unhappy memory.
This ties in with my life at home. Sweeping, ripping mail and washing dishes are my weekly chores. My mom always tells me "Kailie, the floors aren't clean". I try to ignore it but she always says "Did you hear me" right after it, and I would have to respond by saying "yea". Then, I would say it with very little effort. I always try to find loopholes; I end up doing it anyway. I always think back to my first memory of adulthood. So instead of being a couch potato, I do my weekly chores as if it will be the last time I'm allowed to do them.
As for school, the 7th grade flew by last year. Due to all the drama, the year felt like it never existed. So this year, I am willing to take part in everything possible. I want to have the most memories since this is after all, my senior year. I am hoping to have an awesome year by accomplishing all my goals. P.S/I.S 226 has literally been my second home. I have been here since Kindergarten. I will miss everything about this school; no matter how much I disliked it.
So I've started to create memories by running for student council. But this is only the beginning. I am looking forward to all those senior events coming and making those days unforgettable. For chores, I am willing to do them out of the kindness of my heart. I will also try to be nice to others (<- not a guarantee). That way, I will most likely have the least regrets as possible.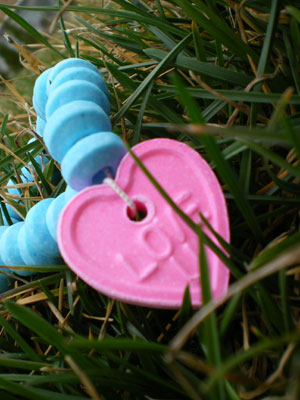 © Jennae P., Kennewick, WA