Grown To Be Forgotten
January 29, 2012
Swooning over antique toys at the large bay windows; curled up on the smooth, chocolate wooden bench. Warmed by the suns midday rays that shone through the rainbows of stained glass that created a stunning piece of artwork. A young girl's light hearted laughter echoed through the grand Victorian home. She ran from room to room admiring her grandparent's precious belongings, knowing not to touch; only to look at them through their permanent resting place beyond the glass. The small child wandered aimlessly through her home away from home, feeling nothing but love and tranquility. Her grandparents embraced her tightly in long hugs; calling her ladybug. She had been their little ladybug throughout her entire childhood. It was her special name.
Her strong willed grandfather, who showed no fear, became soft hearted and full of light around her. He took her to work with him, and showed her off to the world. So proud to say, "Yes, this is my granddaughter." Her grandmother, a woman who had a pure, genuine heart so full of love, lived only for her family. Never raising her voice at the frail child, only guided her with soft spoken words of wisdom; pointing her in the right direction. A woman who taught her grandchild that beauty is in the eye of the beholder; a form of artwork viewed through life. She taught her at a young age to see life in a new perspective; through drawing. A glorious gift passed down from generation to generation. It was a bond between the entire family, no matter what age they were, it held them together.
Time passed and months faded into years. The light hearted child grew into a young woman; learning from life's hardships, and finding herself through her artwork. Her grandparents aged and became worn from a life of hard work and dedication to their growing family. Her grandmother became ill and lost track of time; of the life she once knew so well. Her grandfather strived each day to nurture and care for the love of his life that he was slowly losing. She had no sense of time, feeling, or emotion; nothing but a clouded mind that she couldn't understand. Left now, only to be dazed and confused each and every day.
The grown child peers at her grandparents through blurry, tear filled eyes, wiping water from her mascara smudged face. Seeing not the strong man she once knew, or the woman who had taught her so much. She saw now, a weathered man who loved his wife so deeply that he would give up his own life just to see her in a peaceful place. Not surrounded by nurses in a hospital, but surrounded by the belongings that she used to know.
Drifting through the hallow halls, the pain stricken girl now feels like a stranger, trespassing on an abandoned life. There were no more echoes of laughter, only silence so thick that not even a knife could slice through it. Her footsteps seemed heavy on the tattered and creaky floorboards. The home had a perturbed darkness; an unsettling chill of sorrow and elapsed time. The comforting bench was now rigid and cold. Resting in front of the weathered, stained glass windows that no longer filtered in the warm sunlight; only casting dark, decrepit shadows throughout the home. They seemed to lurk in every direction. Engulfing her quickly, twisting her stomach into an anchored knot. She was known no longer as ladybug, but as a perished soul; forgotten.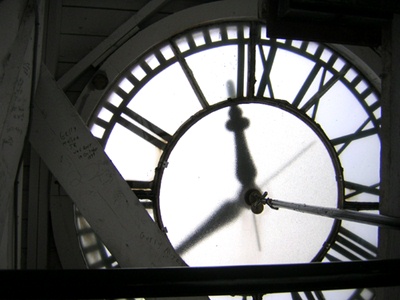 © Tatyana Z., Norwood, MA