A New Kind of Grace
MAG
January 28, 2012
The turkey glowed in its golden brown skin, lighting up the dinner table like a chandelier. My mother sat at the head, a queen looking over her subjects. She smiled with pride at the dinner before us, eyes sparkling like stars on a clear night.

I cast my gaze over the rest of the offerings, beginning to differentiate the aromas assailing my nose: tantalizing mashed yams covered in a puffy layer of melted marshmallows, brown from the oven, glossy turkey gravy sitting resplendent in its boat, the intoxicating scent of homemade cranberry sauce, with swirling notes of citrus, sugar, and berries. I inhaled deeply, anticipating the flavors.

My mother asked my grandfather-to-be, Eric, if he would say grace. Usually, my mother's version involved simply saying the word "grace" and then uttering a quick "amen" before digging in. But Eric bowed his head, closed his eyes, and reached for my mother's and grandmother's hands. Mom acquiesced to the change in tradition, and so I followed, like a sheep following the herd. Around the table I saw heads bow one by one. As Eric started to speak, I lost myself in the heat and dancing flames of the candles before me, noting every flicker and flare.

"Lord bless this lovely meal, which your servants are about to receive. Please bless everyone in this room, and everyone in our hearts and in our thoughts, with love, longevity, happiness, and prosperity," he said quietly, as though God was an old friend. I found myself not only listening to his prayer, but also making it mine.

He paused to see if anyone had anything to add. In my mind I was surprised to hear additions to his goodwill. I hoped that Mom would find a job soon. I wished that my grandmother's health would stop its drastic decline, and that my brother and his wife would continue to love each other. I prayed that everyone I knew would lead rewarding, happy lives.

Then I felt the hands that I had been holding loosen in my grip, and my eyes were drawn from the shivering flames to Eric's face. His head slowly raised, his clear blue eyes glistening in the moment.

"Amen," we chorused, and for the first time in many years, I meant it with every fiber of my being.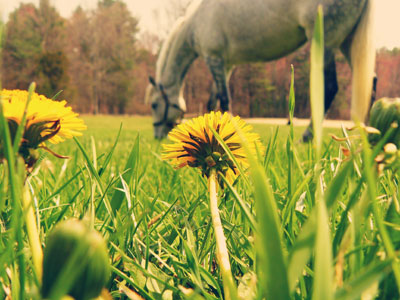 © Madalyn W., Holliston, MA