Possibilities
January 31, 2012
These past couple years in high school have been the best years of my life. But like all good things, high school is going to be coming to an end in the next year. This is the time where I start to think, what do I want to do for the rest of my life? College, military, or workforce? These questions are all bubbling inside of me like a pot of boiling water. This is a question that I easily can put off and like to avoid but I know that I'll have to answer it sometime.

There are many different possibilities out there for me to do. I feel like I could do any of them but what do I do if I want to be somebody? College would be an easy answer to that one. But I don't want to go college and go through four more years of school. Especially since every career that interests me doesn't take more than a high school diploma. I've been told by many people that my work ethic will get me far in life. I figure that with a good work ethic, your set. When it comes down to it, companies are going to want to hire employees that are hard working and just all around good workers. Not just any Joe blow who's smart. That's the kind of worker that I am. I currently have two jobs and in today's economy, that's pretty good. Especially that I go to school full time and play two sports.

The post-secondary option that I have been looking at is joining the Coast Guard. Coast Guard runs deep through family's veins. The Coast Guard really perks my interest and carrying on the family tradition just makes me want to do it even more. One thing that has always sparked my interest is boats and being on the water. Two years ago I got my boaters license so I would be able to operate my own boat. Boating ties in directly with the Coast Guard. Why not choose a career doing something that I love? That's how I see it.

I haven't decided whether I want to go to college first and walk into the Coast Guard as an officer or just join in right after high school. Like I said earlier, I don't really want to go to college. Once I'm done with high school I just want to be done with schooling.

One barrier that I have a hard time overcoming is that the Coast Guard can station me all the way across the country. Anywhere that has a coastline is where I could live in the upcoming years. I don't really want to move away from all of my family and friends. I kind of still like them. My family has always been real close to me. Ever since I was born, my cousins have been like brothers to me. I was raised in a very loving family. We have gone through some very hard times together. We have such a close relationship that I would hate moving away from all of them. That is one thing that I have to overcome to join the Coast Guard.

If Coast Guard is what I want to do, I must accept that I will be sent away for first basic training and then be stationed wherever they would like me. Life isn't all about me and not everything can be adjusted just to fit my wants. Thousands of other Coast Guard recruits have been stationed all the way across the country and far away from their family. If they can do it, I can too. With everything, there are sacrifices that have to be made. This is the sacrifice that I must make for the Coast Guard. No matter how hard it is.

As you can see, the Coast Guard is one of my plans to do after high school. It comes with its barriers but I think I will be able to overcome them. This is just one of the possibilities that I am considering.

With all these possibilities comes the time where I have to make a decision and go with it. Knowing how I work, I will probably decide at the last minute. Up until then everyday I will think about the decision that is to come one what I will do with my life. But, I do know one thing, I will strive to do my best and do everything I can to be able to make it all possible. The future will come soon enough whether or not I have made a decision.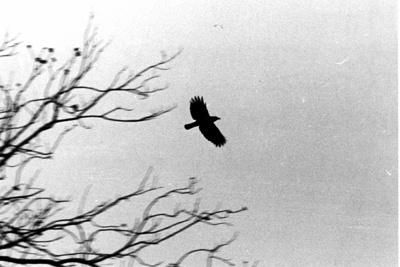 © Jacqueline T., Flowermound, TX