My first concert
February 2, 2012
The car ride there was full of anticipation. Tiha and I couldn't believe this was actually happening. We were on our way to our first concert. Our favorite band, Bring me the Horizon, was headlining. I kept looking at my ticket.


"BRING ME THE HORIZON



PLUS SPECIAL GUESTS

SHOWBOX SODO, SEATTLE, WA * ALL AGES


TUE SEP 6, 2011 DRS 7:00PM"
It was a twenty-five minute car ride full of excited looks exchanged between Tiha and I. My mom pulled up to a curb on one of Seattle's crowded streets. "Alright get out now," my mom had jokingly said. "Call me when you want me to pick you up." When she drove out of sight, we turned to look at the venue. There was no one there. I checked the time. 6:25. The doors didn't open until 7:00 but I'd thought people would have gotten here early to get decent seats. I walked up to the box office. No one was there and "Bring me the Horizon" wasn't listed on the sign that read "show times". My stomach dropped. "Oh my god. My mom dropped us off at the wrong venue." I said quietly.

Starting to panic, I called my mom, asking what we should do. She had told me she was already on her way back to work. "That's OK. We'll walk there. I don't think it's that far from here." I said, and hung up. Tiha suggested that we go to a nearby shop and ask for directions to the Showbox. So we walked into a store and an employee told us it was 10-15 blocks north. There was nothing we could do but start walking.

After about twenty minutes, we realized the neighborhood we were in was somewhat creepy and unsafe. There wasn't many people around and the sun was already starting to set. We asked every person we saw where the Showbox was, in fear of going the wrong way. After another 20 minutes of walking, the venue was in sight. We then practically ran the rest of the way. We got in line and I checked the time. 7:08. We had been worrying so much about being late but it turned out the doors didn't open exactly on time.

The line started moving forwards. We inched closer and closer to the front. Eagerness building up inside of us. When we reached the front, security checked the contents of my backpack and scanned our tickets. Then, we were finally inside. I walked right to the merchandise table. Tiha and I must have stood there for five minutes, gawking at the t-shirts, bracelets, and CDs, trying to decide what we wanted to buy. After we bought some stuff, we pushed through the huge crowd of people and waited for the first band to play. Although there was many people there, I expected a lot more. But we were able to squeeze into the second row.

The first band that played was the only American band on that tour. They were very enthusiastic but couldn't quite get the crowd excited. The next band to go enlivened us a bit more with their catchy songs that were easy to sing along to. The third band to play, The Architects, got everyone in the building to go crazy. Not a single person wasn't jumping to the beat of the music. Mosh pits were going strong in several places in the crowd. The Architects played their last song and walked offstage. We then waited twenty minutes for Bring me the Horizon's crew to set up.

Finally the lights started to dim. The venue was pitch black and the drums started beating and then the guitars and bass were playing. The first lyrics of the song were sung, everyone singing along, and then the lights shot on blinding us all, briefly. And then I saw them: my favorite band, my idols. I sang along to every song keeping my eye on Oliver, the lead vocalist, not knowing where he was going to go next. If he were to reach out to the crowd so us fans could touch his hand or if he would stage dive on top of us. This whole experience was exhilarating.

There's no feeling in the world like being at a concert. Everyone there knows all the songs and is singing along with you. You are all there because you love that band, so you all have something in common. And it's like you are all one big family. No one is a stranger. And that's how it was at the Bring me the Horizon show. The first concert I went to was one of the best day of my life.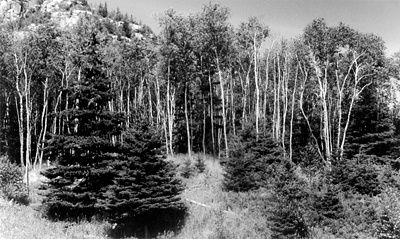 © Steve S., Marblehead, MA