The Strutter
January 25, 2012
On any given day, one can see the shirtless 'strutter' striding down the busy sidewalk of fast food restaurants that is Kingshighway. His chin juts in and out and his hips sway side to side as his skinny body bewilders passerby. The brutish body movements of the twenty-something man lead most to attribute his odd behavior to "drugs" or "mental issues." I can remember many instances of seeing him and being perplexed at how strange this man was, but laughing it off, thinking he was just one of the few deranged people in my small town. That's why seeing him peacefully fishing at the lake one day changed the way I thought about him, and about many other 'off' people in my life.

It was a sunny day at the small lake in Rolla where I had jogged at least twenty times before. I began my first lap around the small sidewalk strewn with geese poop. As I neared the small fishing dock, I squinted to see through the sunlight at what appeared to be a couple of figures. Seeing the occasional fisher was normal, but this time I noticed a new visitor: a shirtless man with baggy black shorts, unmistakably the strutter. This time, there was not an angry smirk on his face, and he was not pacing around a busy intersection. He was calm, accompanied by a middle-aged woman, and there was even a small Pomeranian by his side. I slowed down, and payed close attention. He made a slow and steady cast out to the water with his fishing pole, his stern face focusing closely on what he was doing. The woman sat next to him, petting the small dog and enjoying the cool breeze.

I laughed at first, but the more I thought about it, the more I realized how the scene didn't make sense to me. Why didn't it make sense to me? Why was it stranger to see him fishing than anyone else?

I formed my own idea of the man just from his erratic behavior, and didn't think about the fact he could have an identity outside of his highway strut. When I saw him at the lake, my mind told me, "That's not the strutter, the strutter is crazy," but knowing that this was in fact the very same man made me reconsider things.

The experience taught me that even if I think I know someone, I probably do not. I only know one aspect of their personality. I learned to give people a chance, even when most others don't.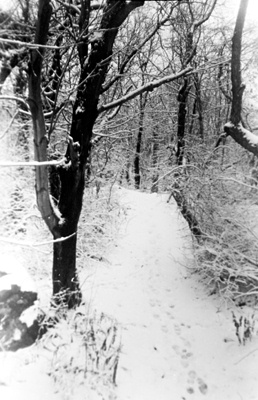 © Kelley C., Marblehead, MA