Bad Times
January 12, 2012
Bad times are what bring families closer to each other. If you are going through something you can't make it through by yourself. You ask for help, usually from Family or Friends. Places like my old house and my grandparent's house help me remember that even though I may go through some bad times in life, there will always be good times that will follow.

Although my memory isn't so great, I can still vaguely remember some of the hard times I've gone through in my childhood.

When I was about four or five years old my parents split up. I didn't know what was happening. One day everything was fine, and the next my dad was gone. At first I just thought he had gone to work or to the store, but he didn't come back. It had been about three days since he was gone when I finally realized he wasn't coming back any time soon. The only thing that went through my mind was, "Where is my dad, and why is he gone?"

I couldn't begin to understand what had happened the night he had left and why. Nothing seemed to make sense without him home. Everything, in my perspective, was a big mass of confusion. I didn't know what to do -- if I could do anything at all.

I remember about two weeks of him being gone; I was sitting in my room doing absolutely nothing, when I heard a car door slam shut. At first I didn't think anything of it, but then I realized it must be my dad. My brother Trevor and I both rushed to the door to see my father outside waiting for us. We both had so many questions, like, "Where have you been?" and "Why were you gone so long?" He said nothing and just smiled and hugged us tightly. After a hug that seemed like forever, he let us go and told us things weren't going so good between him and mom. He told us he had to leave, and we might not get to see him for a while. He said that, even though we don't want him to leave, it must be done, that it would be better for the both of them.

My brother and I accepted the fact, although it was hard, that we might not get to see him for a very long time. I heard the door to the house open behind me. I turned around quickly and saw my mom standing in the door. I heard my dad's car pulling out of the driveway soon after this. The crackling of the small rocks under the tires were eating away at me until finally, he was gone. There was a deathly silence followed by the trees swaying in the soft summer breeze. A couple of dead leaves rolled across the yard as his car came to a halt at the stop sign down the street. A single tear rolled down my cheek after seeing his car go around the corner and drive away.

This moment ended when my mom called us back into the house. Knowing if we didn't listen we would be grounded, my brother and I slowly drug our feet back into the house. My dad was gone, and I didn't know when I would get to see him again, or if I ever would. When I got inside I went straight to my room. I didn't want to do anything, but sit there and wait. I sat doing nothing for three days straight. My mom was beginning to get worried, but I finally realized that sitting around waiting for my dad to come home would only make things worse.

The next day my mom took Trevor and I to our grandparents house. We loved going over there. I guess you could say it was our escape from home. We got to play as long as we wanted while we were there, but I really didn't want to play that day. I was still sad from the fact my dad had to leave, but I didn't want to make it noticeable that I was sad. I hid my emotions under laughter and screaming as my brother wrestled me down on the trampoline and put one foot on me while he threw his hands in the air in a sign of victory.

As the day faded away, so did my happy feelings and joy. The night brought back the memories of my dad leaving. The chill of the night hit me like a ton of bricks. I shivered and told my brother I was going back inside.

When I entered the house, I heard my grandparents talking to my mom. I heard something about us staying here for a little bit while we found a new place to live. I walked into the living room and sat down. They told me what was going to happen and why. I accepted it and went to the back room to sleep.

The next couple of days went by slowly, just more playing on the trampoline outside and watching TV. Eventually we found a new house to live in. Even though I loved being at my grandparents house, I was kind of getting tired of it, I was glad that we got a new house, but it's not like my dad is going to be there waiting for me.

We finally got moved into the new house and had been living there for a couple of weeks. My brother and I had made some new friends and were getting used to this new place we now called home.

We were playing outside one day when my dad showed up. I had almost forgotten about him with all this other stuff happening. When he got out of his truck I ran to him and hugged him so tightly I thought I would kill him.

He explained to me that I wouldn't be living with him anymore, but I could visit him whenever I wanted too. Even though this was disappointing, I was happy I could still have him in my life.

I know when a person, or me myself, has a bad or hard patch in life, there will always be good times that follow.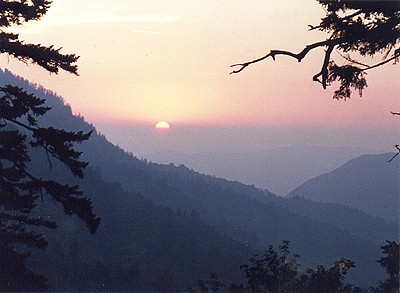 © Nicole P., Gouvernor, NY