The Way It Was
January 12, 2012
"Bye, Daddy. I love you." These are the words I whispered as my dad was carried away in the patrol car.
My dad was sentenced to eight years in prison when I was eight years old. No little girl is ever happy to see the only man in her life leave her. No little girl welcomes that type of change with open arms. No little girl ever wants to believe that her daddy is the bad guy you read about in stories. So when my dad was sent away, I was devastated.
I didn't want to believe my dad was in the fault; I was in complete denial. I started to hate my mom because I thought she was the reason he went away. I was there, and I remember the night it happened, but I was young. I didn't understand what was happening; I just knew it was a bunch of screaming.
Eight years ago, I could not wait for my dad to get out of prison. My family felt broken and incomplete without a father figure. He would make all these promises about what we would do when he came home; he said he would buy me horses, take me hunting, teach me to drive, and anything else he could tell me to get my hopes up. I would get so excited every time I got a letter from him. I would go to my grandmother's house and ask when the next time we would go to visit him would be.
Now that I have matured, I realize what my dad did was wrong. I realize all the screaming my mom was doing was because of the pain he was causing her. I realize all the promises he made me won't come true. I realize all I want is for my dad to stay out of my life, since he wasn't here to be a part of it.
Once you have missed out on eight years of someone's life, what is the point of trying to jump back in right in the middle of it? He doesn't even know who I am anymore. I have grown up, and I do not want anything from him. I do not want the horses, the hunting trips, the driving lessons, or anything else he possibly has to offer me. I just want for my life to stay the way it has been since he has been gone.
My dad got out of prison Tuesday, and my sisters were excited to finally get to see him. I, on the other hand, do not share their enthusiasm. Being their older sister, I am torn between forgiving the man and ignoring the situation. Both seem impossible, but I know they aren't. Either choice I make will be a difficult one. It is hard to make the right choice when it's your life.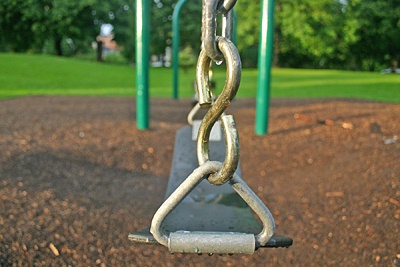 © Faith E., Albany, NY