Fearless
January 11, 2012
What do you do when life hands you a lemon? It is true that you can turn lemons into lemonade? Well, I wish it was that simple. When I was a freshman in high school, I was diagnosed with Postural Orthostatic Tachycardia Syndrome- a condition which affects the automatic functions in the body, like heart rate, blood pressure, digestion and more. I began freshman year playing travel soccer, but by the end of the first quarter I could barely walk. I have learned that when life hands you a lemon, it's all about making choices. You basically have two to make. You can choose to act in fear and let that fear paralyze you. Or you can choose to be fearless and confront your fears head-on.
This is my personal story about how I overcame my fear and chose to be fearless.
When I became chronically ill, I quickly realized that my social life crumbled along with my physical health. Don't get me wrong, I still love all of the friends I have had over the years. I became less able to do things normal teenagers enjoy doing, like going to the mall. Just hanging out was a struggle. Friends stopped calling after I continually was unable to participate and I stopped calling people because I didn't want to drag them down. I was isolated. At least, I felt isolated. So imagine my feeling when I rolled into the halls of Fremd High School. As my symptoms began to overwhelm my body and I could no longer stand upright for longer than five minutes, I found myself to be the only student, out of roughly three thousand students, in a wheelchair. My biggest fear was what people would think. I kept asking myself, "How am I supposed to make friends now?" I always disliked telling my story over and over again, but what I hated more than anything was what people assumed. I was embarrassed.
In my brother's senior year, he taught me how to be brave. In the variety show, he wore a banana suit on stage. In the Mr. Fremd competition, his acts were hilarious because he was creative and did not worry what others thought of his performances. My brother has always been effortlessly courageous, especially when he was the keeper on Fremd's soccer team. He motivated me to continue to want to attend Fremd in spite of my medial challenges. He inspired me to be fearless. I chose not to care what others were assuming, and informed those who would ask questions. I broke out of my isolated bubble and was able to make new friendships which mean the world to me, and to cherish the memories of those friendships from the past.

Then there was the constant pressure all kids experience in high school: GPA, class percentage, ACT scores! As if life as a teenager wasn't stressful enough, we are reminded about how our decisions now can affect our future. I don't know about you but that is some HEAVY stuff for me. I think the fear of failure is ingrained in everybody: disappointing your parents, disappointing yourself. Due to my illness, I had missed nearly half of the school during my freshman and sophomore year and was homebound my junior year. Worrying about my health stopped being my top priority because I felt like I had to do all the right things in order to have a successful future. I was constantly trying to keep up with class and I felt I owed it to someone (although I am not sure I know who that someone is) to strive for my best. I feared that my illness was going to determine my future. I began talking with my academic counselor to come up with a strategic way to get through my courses despite my fatigue. During my sophomore year, I became one of the first students in District 211 to take online courses. Combining two in-school courses, independent study courses and online classes, I have managed to miraculously stay caught up with my needed requirements; in hopes that I can graduate with those who I grew up with. I chose to go day-by-day with my courses. I chose to push through my classes even when I felt like – well you know what. I chose a schedule that would fit to me, creating one of the most unique academic plans I think a Fremd student has ever had. I chose to forget about my fear of failing. I chose to be fearless, and as a result, I will graduate with honors and pursue a career in the medical field.

I share my story with you because fear is real. We all suffer with different forms of fear; from fears of rejection, to fear of judgment, to fear of failure. So when your life becomes difficult and you feel overwhelmed, remember there are two choices to make. Remember me- my story. Choose to be fearless.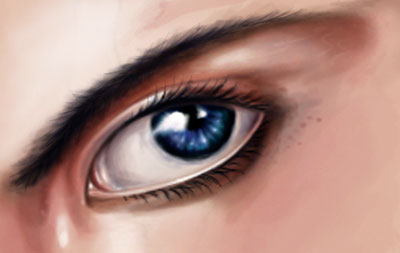 © Raul R., Monte Vista, CO