saw but how
January 6, 2012
Saw but how. The distance she'd come from that and not even a kiss. He backed away and had a face of curiosity. She ran away in embarrassment, she wanted to kiss him for a while now. But now it was an awkward moment and the feeling of lust turned into butterflies. She didn't want to tell anyone and give them a reason to laugh at her, she didn't want to tell her own mother in fear of what she would say. Her name was jasmine Ordway, she had a crush on a boy named Kyle since the 7th grade, they are now seniors in high school, and jasmine thought that he liked her as much as she liked him but she was wrong. She had been used to disappointment from her family but she never expected it from him.
She grew up in a family where her dad was an abuser. She grew up listening to her mothers' cries and non stop yelling. She slept in her closet most nights in fear that her fathers' anger would progress and he would come after her. She was 5 years old when she started to understand what was going on. She has 2 younger siblings a brother who was 12 months old and a 3 year old sister. As she got older and her mother started using drugs she became the mother to her brother and sister. Her father left them on her 7th birthday she cried for days but soon came to realize that it was the best thing that has happened to her and her mother. Her mother was still in a bad place for many years after he left, she went from being a waitress to a prostitute who used the money for drugs instead of taking care of her family. Jasmine would have to beg for food and build some sort of shelter for her brother and sister to be at least some what safe.
When her sister was 8 she died from a bacteria infection she caught from sleeping outside and eating some not so safe food. Jasmine blamed herself for what happened to her sister, her brother tried to keep her calm and reassure her that it wasn't her fault and that everything was going to be ok. As soon as jasmine turned 16 she got a job at a barber shop sweeping floors and cleaning up after people. She used the money to feed her and her brother since her mother left them for one of her customers who was giving her drugs for sex. She eventually saved up enough money to get an apartment for her and her brother. They managed to go to school and get an education with the help of the community. Now jasmine is 18 and her brother mason is 12. They may have not had a normal child hood but they made it through with what they worked for.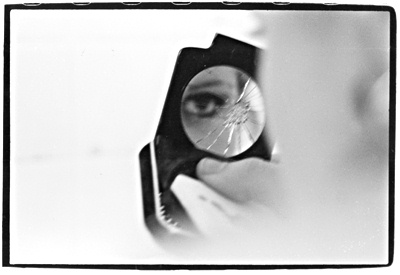 © Heather W., No., Brunswick, NJ