And from up here, I know it's not our last adventure.
December 23, 2011
I can't tell you why it took four years and your death for me to make it up there. But, I made it; and tonight, for you, I hopped that fence, and climbed on top of that old abandoned train car, finishing what I couldn't do that afternoon when you invited me over after school.

I remember your face when I wouldn't climb over the fence. I couldn't blame you, but could you blame me? I wasn't ready to be reckless. I wasn't yet the adventurer-type like you. So, you were kind and found a hole in the wire gate for me to slide through. Once we got down to the train car, I wouldn't climb up. I used the excuse that I was wearing the wrong shoes. But really, I was just scared. I shouldn't have been; I was with you. You sat up there and asked me, "Are you really not coming up?" I wasn't. So, you came down.

Lying on top of that train car tonight, I imagined you there. Like we were on another adventure, one I should have taken when you gave me the opportunity. But, I didn't. So instead, I told my friend Joe stories about the sh*t you and I got into together. How you brought me to the train tracks. How you asked me to the school dance. How you showed me your memory box, putting the picture I drew inside. I'll always remember that old suitcase you called a memory box, and I'll always be thankful that you made me a part of it.

You once told me that sometimes amazing things are also not very good. Kid, you were always both. Eternal love, Martin. Always and forever.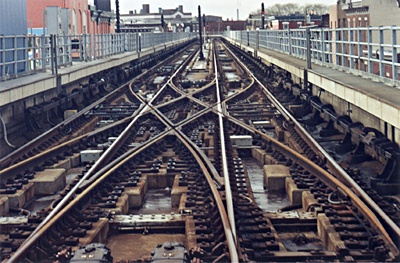 © Anton J., Philadelphia, PA