Twin-ness
December 22, 2011
One of my favorite things to do is get in my 1997 Volkswagen Cabrio, put the top down, and drive. There is not normally a destination, I just get in the car with my brother, listen to music and enjoy the scenery. Last August, was the first time I did not enjoy the ride. It was the day that my twin brother Chris and I both left for college.
My twin brother and I, for obvious reasons have been at each other's sides since birth. We have done everything together and no matter what we were always there for one another through thick and thin. Aside from a handful of occasions, we have never been apart for more than a few days. It makes sense then, that it felt very weird last year when he and I both applied and were accepted to completely different colleges. I have lost count of the times people have given us weird looks when we tell them we are now nearly six hours away from one another, living two extremely different lives. Growing up within each other's constant presence, it is hard to think that we would no longer be together. It was only until the last week of summer, when I suddenly realized my literal best friend for life was no longer going to be right next to me.
In the days leading up to the end of summer, Chris and I either were at each other's throats or completely absorbed in one another. I think the mixed emotions were really the thoughts and fears we both shared coming out. We constantly told one another that Vermont really isn't that far from Boston and that we both have Skype. I don't think that we had the courage to say that we were going to be separating for several months.
Those last few days of summer seemed to go in slow motion and warp speed at the same time. Our house was cluttered with laundry and luggage as Chris and I separated our clothes and debated about who was going to bring what. Within those days of packing, I was suddenly asking myself, what I was going to do without my "big" brother of 11 minutes. It didn't become a reality that all of this was really happening until we both got in our car to leave.
That car ride was one of the most memorable things we did this summer. We talked about random things, joked around excessively and listened to music the entire way up. As we drove and talked I looked back at my summer. It was full of adventures like the one we were currently embarking on. We had a lot of adventures that summer. I remembered one of more exciting occasions when we nearly got lost out in the middle of nowhere.
Right after senior breakfast, Chris, our best friend Brandon, and I put the top down on our car and just started driving. The town we live in is like an oasis amidst a sea of farmland and flattened Midwest countryside. We would always drive out into the country and explore the area around my town. As we left the parking lot, we put in our favorite Iron and Wine CD and turned the volume up loud. We joked about how pointless the breakfast was, and how ready we all were to graduate. As we approached the outskirts of our town, I started yelling, "We're going on an adventure you guys!" I could hear Chris and Brandon groan as they knew what I was about to do. Whenever I am the one driving the car, I will intentionally start turning down roads at random in an attempt to either get lost or find a new scenic area that we can add to our list of place we have seen. We continued to talk about graduation and the summer that lay ahead of us. Brandon, having stayed up the night before, fell asleep and Chris and I just put in another CD (Beatles Greatest Hits) and continued to talk and joke around together. We talked about our senior year and plans for what we would do over the last two months we would be with each other. The entire time this was going on, I was getting further and further away from the point where I could find the way back into town without much effort. I made a turn down a random road name Pisgah chuckling and say wondering why we have never been down this road when it has such a cool name. Chris looked over at me with a look of amusement and fear. "Todd, do you know where you are?" struggling with whether I should admit that we were completely lost, I look over smile and turn up the Beatles. He asks again and laughing at our situation, I proudly say no and quickly start singing "Hey Jude" along with the CD. Chris made a nervous giggle, "If you don't get back on a main road in the next 10 minutes, I'm going to kill you!" Continuing to sing along with the CD I continue to turn down roads, hoping that I would find my bearings. We turned down a road that quickly became one lane, with barely any pavement. With wild countryside surrounding our car and no sign of life for miles, I started to fill with dread. Chris was glaring at me with a look that was half-amused, half-furious. I continued down the road, slowly feeling as though all hope was gone and that we were completely lost when suddenly Chris spotted a familiar intersection in the distance. I looked over at him and smiled as the Beatles belted out the chorus to "Ob-La-Di, Ob-La-Da". "Life goes on brah," I sang. Chris grinned and relaxed as we made our way back. Out of all the car rides that we have been on, that is one of the most memorable. I'm not really sure why, but I'll never forget the look of relief that Chris' had on his face when we found the intersection. I also felt this trust he had that no matter what when we were together, we could get out of anything. That
It was just like any of the other summer car rides, except we both knew what was waiting for us down the road. In those 600 or so miles it takes to get up to Vermont, Chris and I were the closest we have ever been.
Moving Chris in was one of the strangest experiences of my life. We both knew that it was the last time we were going to see one another, but we just acted as though nothing out of the ordinary was going on. We spent the rest of the day at his school. I even participated with some of his orientation activities, introducing myself to his classmates as Chris. It was so much fun to see him slowly make new friends and get accepted into his new life.
Seeing his school of about 800 students in the middle of the mountains and thinking that within days, I would be living in the shadow of buildings and thousands of people was unreal! We were about to begin to completely different lives. Thoughts flashed through my mind of how much we would change and quickly became fearful that we would grow apart. I quickly pushed these thoughts out of my head, and made a silent vow that I would never let that happen.
When the sun was thinking about setting, after a hug and kiss from a tearful mom, and a parting between boy and pet dog, came the hardest part.
The sunlight hit our faces causing us both to squint. We both looked at each other; Chris broke the silence by telling me not to get lost in the big city. I looked at him and despite the seriousness of the moment, I cracked a smile and told him that I'd be fine; I was more worried about him getting eaten by a bear than anything else. We looked into our identical faces said a few mumbled I miss you and hugged. It was one of the hardest things I had ever done. As I started the car, I looked over at the passenger's seat and realized I was alone. I looked back at Chris in the fading sun smiled at him turned up his favorite song and drove away. It was in that moment that fully appreciated his company and realized how terrifying it was to be alone.
It's been almost five months since Chris and I said started school up. I've kept my promise to myself and we keep in regular contact. And despite how much the two of us have changed, we will always be twins.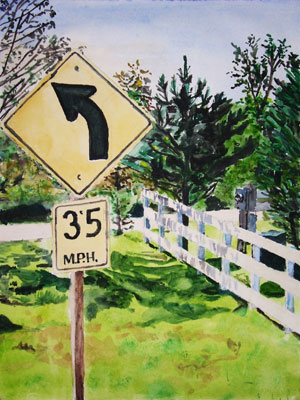 © Tim K., La Crosse, WI