Extra- Curricular Activity
December 1, 2011
The day has ended, but unfortunately I am still working. I am working on a solid brown surface with more lines on it than a Zebra. I am here every day; there is no end to it. I have to be here because the man with the whistle and the yellow cross-trainer shoes makes me be here. I am not allowed to leave until beads of sweat have fallen down my face thousands of times and my body aches like that of a boxer after a title fight. There is no escaping the prison cell where I am sentenced for two to three hours of time.
I experience my muscles slowly unwinding from the previous stints in "prison." As excruciating as this might be, it is a common occurrence. The muscles tell many stories. Some tell tales of lions leaping in the air in search of a round gazelle. Others of cheetahs galloping at high speeds only to eventually return in the same direction. They even tell stories of monkeys throwing rocks into a tiny circular hole. These fables might appear extraordinary to most people, but to me it is nothing special. These are only more monotonous tasks that must be accomplished by using every fiber of my being.
There is the "cell" that they force me and others to work in. It may look like a newly furnished space, with seating and lights, that anyone would be more than privileged to be in. That, however, is only at first glance. The fact that it looks attractive has no bearing on how it displeases every other possible sense. The smell can only be described as stale and pungent because of the trillions of gallons of sweat that has been spilled onto the unsuspecting floor. That same floor is hard and unforgiving almost as if to punish the very same people whom the sweat has come from. It bruises even the strongest beings and for most commoners it penetrates every nerve ending all the way down into the bone. The hardwood floor is also a killer of the ears, screeching, creaking and whining every time someone walks on it. The only sense that isn't triggered when you walk into this god awful place is your taste buds. Then again if you tried to taste this building you would probably keel over and die.
The workout area is not the only thing that defines such an ominous picture, there are also the workers. They come in a clichéd many shapes and sizes, many of them with the newest and most high-tech gear available. The Shoes are made out of the finest leathers, such as professionals would wear and the uniforms are made out the softest materials like silk or cotton. Each man seems to be perfectly happy. It can be compared most to a photo of a smiling clown and an observer asking if he is smiling on the inside. This is because most workers or players are not "smiling" on the inside. Any number of players can have any number of problems. Some are frustrated because their so-called coach doesn't have enough respect for them to insert them into a game. Others are riddled with injury and do not have the will to tell someone about it. A few players are even plain bored out of their minds when it comes to the very idea of practice. These situations frequently go unnoticed by people whom are not members of the team.
The only figure that still needs to be accurately portrayed is the coach. The coach is the heart and soul of the team, the straw that stirs the drink. He is decisive with his actions. He is never supposed to ask himself if he has made an incorrect move. He is the face of the team and he is the first one to be blamed if things go wrong. That is the typical coach, not the coach that goes along with this gym, this team, or this school. The coach that goes with the gym, team, and school is an absolute imbecile. He is the exact of opposite of what a coach should truly be. Our coach is notoriously indecisive. Our coach always second guesses himself. Our coach isn't even the first one blamed when everything goes wrong. Our coach sucks.
When every little detail is put together a dark picture arises. A picture that makes the sport of basketball look like a sport that no one in their right mind would play. This, however, is only because the person painting the picture has had a bad experience. I have had a bad experience with basketball. I have been put through the agony of not being able to play because my coach does not respect me. I have been injured and did not want to tell anyone fearing that I would seem weak. There have even been cases where I have been so bored at practice that I have wished I was someplace else. Fortunately for me, this was only one unpleasant experience, with one unpleasant team and one exceptionally unpleasant coach. Fortunately for me, there is always next year.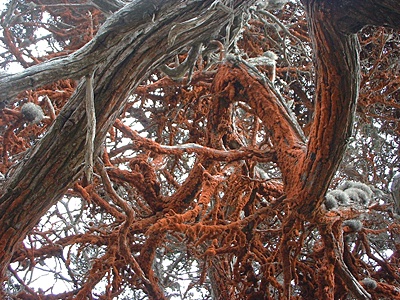 © Tyler B., Buenos Aires, Argentina