It was a first
December 30, 2011
The carpet chafed my elbow as I lifted my torso off the ground to sit up straight.
"Come on, just stay a little longer," he said playfully, tugging at my wrist from below me on the floor as I struggled to free myself from his grasp.
"I'm sorry, I can't, my mom expects me home in 10 minutes." I replied trying to curb the smile that played at the corners of my mouth.
I was half entertained, half exasperated that he was being so obnoxious about me staying.
"It's not like you want to go home anyways, just be a bad girl for once," he said a sly look flashing across his electric blue eyes.
I gave in and allowed his large hands to encase mine and pull my body close to his on the floor. I rested my head down on the beige carpet next to his and caressed his soft cheek with the edge of my thumb.
I let out a sigh and he rolled his eyes. "Right, because you really would rather go roll out cookie dough with your obnoxious little brother instead of cuddling with your flipping fantastic boyfriend?"
"Well what if I did?" I snapped back, a little more harshly than I had intended.
His smile sunk back into the lines of his thin, pink, perfect lips and his eyebrows furrowed down close to his nose with a concerned look on his face.
"Because if you did, you wouldn't like it when I did this." And with that he lifted himself up on one elbow and used the other hand to trace my bangs back behind my ear and leaned in to kiss me. Our lips met, his slightly parted, gently caressing mine with his tongue. And I was a gonner.
He rolled over on top of me and I felt both of his calloused hands gently hold my head so that I looked directly at those perfect lips. He kissed me again and as our lips met, his traveled slowly first to my chin, then down my neck, with short, deep touches that sent shivers down my spine. I closed my eyes and prayed that his mother didn't have any plans of coming to talk to us in his room. I let him undo the first button on my shirt, then the second, and my purple bra began to peek through.
"I'm ready for this." I thought.
"I can do this, this is what I've wanted," in a more convincing tone to myself.
I felt his tongue trace the outline of my bra and was just about to help him with a little more unbuttoning when a short, harsh vibrating buzzed in the corner of the room in my purse, and I knew it was time to go. He lifted his head and I brushed my fingers through his short brown hair, as he looked into my eyes. He knew what was coming.
"I'm sorry babe, I have to go." I said, half relieved, half disappointed with an attempted apologetic face.
"Well, I guess we'll just have to pick this up another time." he said with a sigh, then a gentle smile.
He sat up and pulled me up into his lap and I put my hands on his face and kissed him deeply. He wrapped his arms around me and I paused to look into his eyes one last time before I got up and picked up my purse and coat to leave.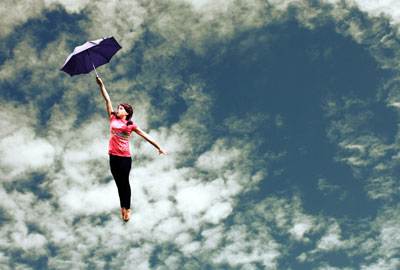 © Sandy H., Woodbridge, CT