Friends
December 20, 2011
"Wow! I can't believe it was time for our big class trip already." Kayla said excitedly.

Kayla has been my best friend since that trip in 9th grade. Kayla has blond hair and blue eyes (she sounds like a typical mean girl, but she's not.) We just met at the beginning of the year we had mutual friends from middle school. Kayla went to Rising Sun and I went to Calvert, for high school everyone got redistricted. We are both considered part of the cool kids group from middle school. We dressed top of the line with our expensive name brand clothes. Everyone in our group always was wearing a frilly top with a skinny pair of jeans, or yoga pants and sweat shirts with our boots. We dressed from by the manikins in store. Our outfits coordinate with our accessories so, if we had on a white shirt with a gold design… our shoes would be gold and so would our necklaces. As Johnny always said, "You girls look like you just stepped off the runway. Check you girls out!" Once we moved on to high school our cool kids table doubled with the cool kids from both schools. Well some people had to get pushed to the side as Kayla and I say. Each week we found ourselves closer to the outside of the table. Eventually, she and I developed a friendship. She began to tell me secrets about the boys she liked and I told her about the boys I liked. She never told anyone and I never told either. We were both very good at keeping secrets I liked that about her because even though we were considered to be the popular kids no one was really good at keeping secrets... they all caused drama. Victoria (the mean girl in the clique) if she overheard anything that was said she would walk up to everyone and tell them, "Hey! Have you heard Kayla thinks you are cute." That always made things awkward between those two people.

Towards the end of the school year every year there is a big class trip. This year our school trip was to North Bay. North Bay is a camp for young teens that's filled with adventure. There are lots of fun activities like rope swinging, kayaking, a zip line and a rock wall. This class trip is a weeklong and we get to sleep in cabins with our friends. We were both expecting to stay in the cabin with all of our popular friends, but when it came down to it they decided that there wasn't enough room and some people couldn't go with them. Kayla and I got really mad because Victoria just decided it would be us. Victoria stayed in the cabin in the back half (the more expensive ones) with all our friends. There cabin was connected to the shower house while ours was a little bit of a hike to get there. The boys in our clique like Johnny and them stayed in the more expensive cabin on their side. The way North Bay was designed was to have the girls on the right and then in the middle have the first aid, the dining hall, and the lounge in the middle to share. Then the boys were on the right half.

Kayla said, "Well who needs them… they act like the snobs in upper Manhattan."

"Hahahaha!" was the first thing out of my mouth. "Kayla," I said, "I am kind of glad we don't roll with the big boys anymore. There are some very nice people who they treat like crap and are actually very nice people."

"I agree, they can be the meanest, best looking people in the school, but without true friends like us… they are nobodies."

Kayla has been and will continue to be my best friend! Now that we are older we share more important secrets then the silly little girl crush secrets and not one has been leaked from her mouth or mine. Don't get me wrong we still share those silly little girls secrets about boys and together we make either stronger through the ups and downs.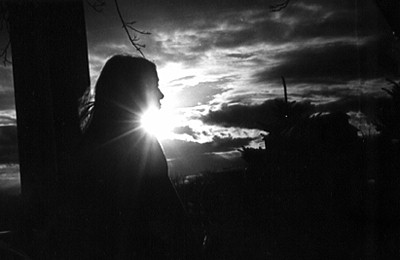 © Elizabeth G., Marblehead, MA