Travelling Around the World to Poor Estates
December 21, 2011
Have you ever travelled to a place, where kids wear no shoes, beg on the streets for money, or even walk onto the high with no shoes asking to wash your windshield for money? Actually, let's make this more interesting, have you ever been in that situation and seen the kids rejected? These poor's kids are not even six years of age and have barely any clothes on. I have travelled to Manila, Philippines twice in my life, for that was where I was born. If you think that this type of stuff happens in the city, you will not believe what happens in the provinces and how the people treat each other.
If you do not know what I mean my provinces, its small little sections that very very poor people live in. They usually live in farms and work somewhere far away from their homes. They only wear sandals (that is if they have money to buy shoes) and a majority of them actually only wear worn out flip-flops, including the guys. They walk for miles and miles in these shoes. Of course the shoes are going to break, but they have no money so they the entire family either shares shoes if they are leaving the premises or they find a way to fix the flip-flops with hay or something. Not everyone can afford tape to fix flip-flops. Their hands are always coarse from all the long hours working in the rice fields or on the farm. The family farm is what helps them get money.
Not everyone understands that the Philippines is a third world country. They don't understand what actually goes down in the different islands. I mean sure it is a pretty place, and the tourism is excellent, but ever thought about how much they need the tourism money in that country? Even though the people don't have the money for everything, they definitely have the heart for it. Everybody is the Philippines are really kind and warming. Some things go wrong all the time, but everyone aren't so tensed and angry all the time. They are caring and loving. Their hearts are pure and they will be caring to the homeless and to the other people around them. All the hard work, all the walking, and all the family love make every single Filipino have an open heart.
Every single time I went back to the Philippines, each visit has made me a better person myself. It has made me respect everything that anyone has done for or has given me. It helped me understand that everyone in the world needs help, not only everyone needs to have money, but everyone needs a heart. It has made me realize the hardships in poor countries and to just take what I got and make the best of it. I understand better all things my grandparents have done to get me and my family where they are now. My grandfather used to walk up and down the rods of the provinces selling ice cream to help get money for his family. Want to know how old he was? He was 10 years old. At 10 years old, he had to walk up and down the roads, barefoot, helping his family out. I look back at it now, he was a large president of a huge company, and he is now retired and does not need to worry about anything. He got himself from the dirt and put himself where he wanted to be, all because he had the heart and courage to bring his family up. All these things, exploring the different areas of the Philippines, help you realize what is truly right in front of you.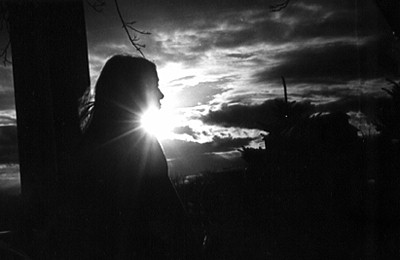 © Elizabeth G., Marblehead, MA