My Holiday Traditions
December 13, 2011
Snow covers the streets like a fresh white blanket. Gifts are wrapped in big green packages with bright red bows. The sound of carolers echoes through the night. You know it must be Christmas time. December means one thing for my family- togetherness. Whether it's putting up the Christmas tree, opening presents, or sitting around the table at Christmas Eve telling stories, my family does it all. No matter what, we are always together. The holidays can be a busy time of year for many people, shopping, cooking, cleaning, and many more strenuous activities. However, my family overlooks that and tries to celebrate the true meaning of the holiday.
Some of our traditions include putting up the tree, (I always get to put the star on top because I am the oldest)opening one present on Christmas Eve, and my favorite, making and decorating delicious holiday treats! Another one of my favorite traditions started when my mom was a kid. Her parents would always put oranges in their stockings. No one really knows why, but my family continues the tradition today. So on Christmas morning, I can always know that I'll be getting a little vitamin C in my stocking. No matter if the tradition is comical, serious, or memorable, my family and I always have a good time celebrating them during the holidays.
Christmas time reflects the true meaning of my family. We can joke around but still have a great time together. No matter what this year's challenges have held, Christmas is a time to forget those challenges, be thankful for what we have been given, and celebrate joy with your families. It's a time to relax and enjoy the true meaning of the season. I know that this Christmas, like every other one, will be a time I'll never forget.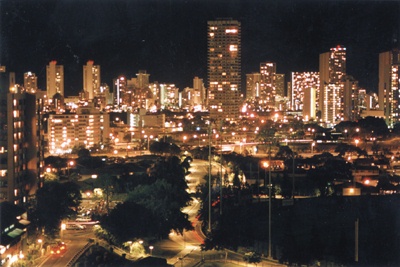 © Chris H., Honoka'a HI