The One That Got Away
December 7, 2011
The day that my best friend and I got into a fight is a day that I will remember forever. This was probably one of the worst experiences of my entire life. We didn't talk to each other for weeks upon weeks because of a stupid mistake that I had made. Losing my best friend had truly taken its toll on me. I had learned a lot from the experience and although it was terrible, I'm kind of glad that it happened.

In sixth grade, I was sitting in fourth period Family and Consumer Science, when I felt my bag vibrating against my leg. I reached down, picked up my bag, and pulled it onto my lap. I pulled out my phone under the desk and saw that I had gotten a text from Amanda, my best friend. I opened the message and saw that it was really long. I almost started crying right there in class as I read the message. She was asking me why I told everyone her secret. She also mentioned that everyone was asking her about the secret and said that I told them. She told me that I was a bad friend and that she never wanted to speak to me ever again. It felt like my life was crumbling down right in front of my eyes and that nobody was on my side. I couldn't believe what was happening but then I thought about it. Over the weekend, I had hung out with a mutual friend of ours. This "friend" told me that Amanda had said nasty things about me. I was so caught up in my own anger that I blurted out her secret. She then told Amanda that I told her the secret. I tried explaining this to her but she wanted nothing to do with me anymore. After fourth period I had lunch so I skipped it and sat in the bathroom all period and cried. I had lost my best friend within a minute of speaking to her. It was one of the most horrifying and fastest experiences of my life. The next day I was called down to the guidance office by Amanda's guidance counselor. I talked to the counselor about what happened. She then called in Amanda and I found out that she was getting weird looks all day. We both started crying because neither of us wanted this to happen. After it was all over, things between us were still awkward and we didn't talk to each other for about a month. It was the longest month of my life and definitely one of the worst. After the month was over, she had texted me because she was going through rough times at home, needed support and knew that even though we were in a fight, I would always help her if she needed it. We slowly drifted apart over the summer but I still trust her with all of my problems.

Although this event was very traumatic and upsetting, it was important to my development over the years. It was emotional and probably the worst thing that has happened in middle school. I still talk to this girl and I will never forget the good memories and many inside jokes that we shared. I know that we will never be the same as we were then but I'm willing to try if she is. I will always remember the month that I didn't have a best friend. This event taught me that when somebody tells a secret, then it should be kept a secret. People never appreciate the things in their lives and this experience taught me that everyone in my life is important and that I should never take them for granted because one day I could lose them.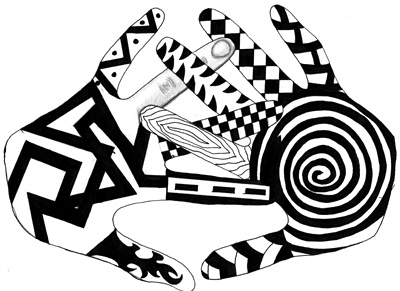 © Sarah F., Naples, FL