Speeding
December 4, 2011
My hands are locked across the leather of our GMC steering wheel as I speed around the curves of a familiar country backroad. Night has fallen sharply on this late November night, and I'm eager to get to the ranch, feed my cows, and get home.
My mom is in the passenger seat, talking to me, while songs are blasted from the failing speakers. I pay attention to the road. Yellow and white lines fly by. I should be slowing down. I look up and look farther down the road and see the littlest glimpse of shinning eyes.

It's too late for reaction. Everything moves fast, but at the same time--time feels suspended in thin air. I hit the doe head on as she makes a last dash effort to avoid the buck on the other side of the road.

My mind flies, and I invision the windshield shattering over my mother and I. The bloody animal coming through the gaping window.
I slam on the breaks and hit her. She fails to roll up and over the car, but is thrown further down the length of the road. The car stops. My hands clench the steering wheel, my nails leaving marks in the leather. My breath is sharp and quick as I look at the mangled body in my headlight.

I slowly but surely look at my mother for guidance, but she just looks at me, then back at the deer. If we had just taken the freeway, this would have never happened; if I was just going five miles slower, I would have avoided her; maybe.
A wave of guilt washes over me in the thought that I just took a life in a very undesirable way, and put both my mother and I in danger. Tears well up in my eyes as I recall the image of a shattering windshield and bloody death.

I unbuckle my seat belt as my mother gets out of the car to examine the deer, who is still breathing and twitching its sensitive ears that are probably filling with crimson. My mom slides into the drivers seat as I pull my shaking self into the passenger seat.
We make a call to some friends down the road to come and take of the deer because she is far from recovery, and take off again. I imagine if that was a person, how much worse that would be; the repercussions for my action. I cry.
.......Since then, I make sure I watch the whole road, not just my lane, and have slowed down my pace...its better to get to the destination safely, then not at all.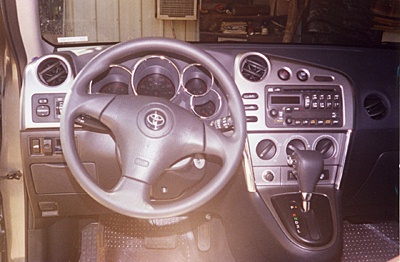 © Warlito B., Tamuning, GU