Easter Break!!
November 29, 2011
April 24th, 2011 was Easter Sunday. I was on break, thank goodness because trust me, I needed it. Everything started at 7:00 AM that morning…

I was all ready with my flowery dress and new shoes. The only thing not ready------my hair. I opened the downstairs bathroom cabinet to get some hairspray and this curling gel stuff when, CRASH!! Before I could stop it a bottle of bright pink nail polish came down and splattered EVERYWHERE! When I say everywhere, I mean it. It went on my dress, the floor, the wall, the sink, and my hands. I started having a spaz attack and then my mom came down. She didn't say anything, just let out a big sigh and gave me the silent treatment, which was obviously PURE TORTURE.

On the bright side, my cousins, aunt, uncle, and I all played wiffle ball and the Girls' team won! That night I went to my cousin's house and slept over. The next day we went in the hot tub and put bubbles in. The jets made them bigger and bigger until eventually they overflowed and leaked out!! There were so many, neither of us could find the button to turn the jets off. We tried to get out but slipped (which made us start laughing uncontrollably). We finally had the sense to blow away the bubbles to find the button. After that my cousin, Rachel, said we looked like giant clouds, which made us laugh so hard we fell back into the tub, when I accidentally spilled baby powder. Did you know that baby powder kills bubbles?

Long story short, it was an awesome vacation I'll never forget!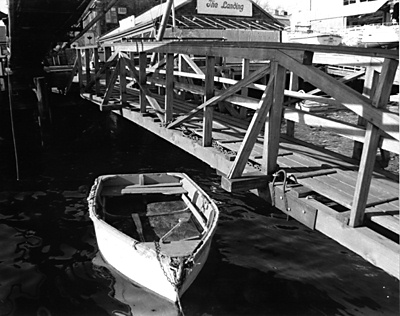 © Megan S., Marblehead, MA